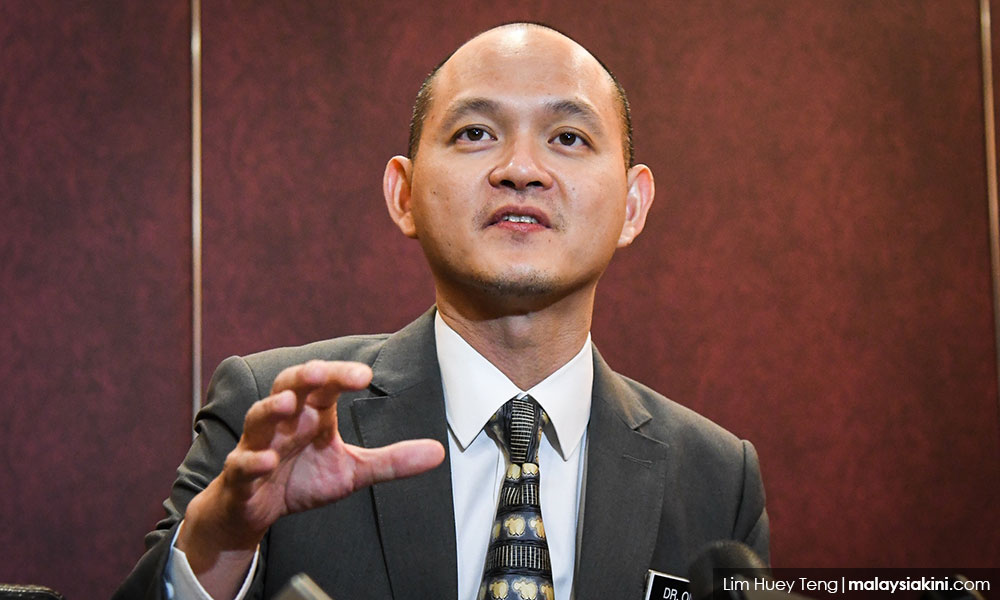 The Ministry of International Trade and Industry (Miti) wants to focus on creating more economic activities as part of the East Coast Rail Link (ECRL) project rather than relooking at the cost of the project, deputy minister Ong Kian Ming said today.
"We want to look at how to increase the economic activities and to fine-tune the plan involved in the memorandum of agreement (MoA) between the Malaysian Investment Development Authority and China Communications Construction Co Ltd (CCCC)," he said.
Ong was speaking to reporters after the launch of the Belt and Road Economics Report - Opportunities and Risks of Transport Corridors in Kuala Lumpur.
He acknowledged that there have been comments made by certain people on the need to renegotiate the ECRL.
However, he stressed that what is more vital is to fully implement the details in the MoA.
The ministry's concerns, Ong noted, include building and selecting the locations of two industrial parks, one on the east coast of peninsular Malaysia and one on the west coast.
"We would also want to work on building transit-oriented development as well as logistics hubs in at least seven of the key stations along the ECRL, and this would bring about increased economic activities that would make the ECRL sustainable, rather than to go back and relook at the cost, which we have already renegotiated," he added.
Last week, former Council of Eminent Persons member Dr Jomo Kwame Sundaram insisted that it is still possible for Malaysia to review the ECRL project without "embarrassing China".
Jomo had expressed concern that the RM44 billion project connecting Kelantan and the Klang Valley would be under-utilised and heavily subsidised by the government, forcing future generations to bear the cost.
- Bernama