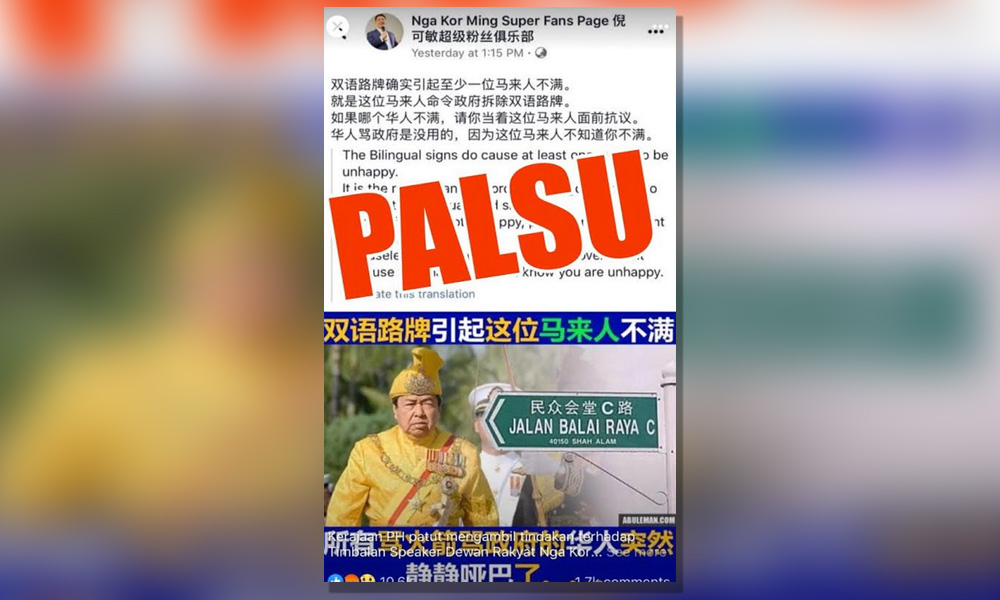 Perak DAP chief Nga Kor Ming has advised former premier Najib Abdul Razak to repent before it is too late.
He also demanded that Najib apologise to all Malaysians for using a fake Facebook posting to sow hatred amongst the people towards him and DAP.
"The posting is from a page masquerading itself as 'Nga Kor Ming Super Fans Page' but it is not from me or DAP.
"A check online found that the posting Najib referred to was from a page titled 'Jiu Shi Huang Ya' which has nothing to with me or DAP. This proves Najib lied again," he said in a statement.
Yesterday, the former premier, in a Facebook posting, urged the government to act against Nga, who is also the Dewan Rakyat deputy speaker.
He accused the Teluk Intan MP of inciting the Chinese to hate Selangor ruler Sultan Sharafuddin Idris Shah.
Hoping that the Chinese would not fall prey to such things, Najib also called on DAP to stop playing up racial issues.
The posting in question featured an image of the Selangor ruler next to a bilingual road sign in Chinese and Bahasa Malaysia.
Stating that it was Sultan Sharafuddin who had decreed bilingual road signs in Shah Alam be removed, the posting said Chinese who were displeased with this should protest in front of the ruler.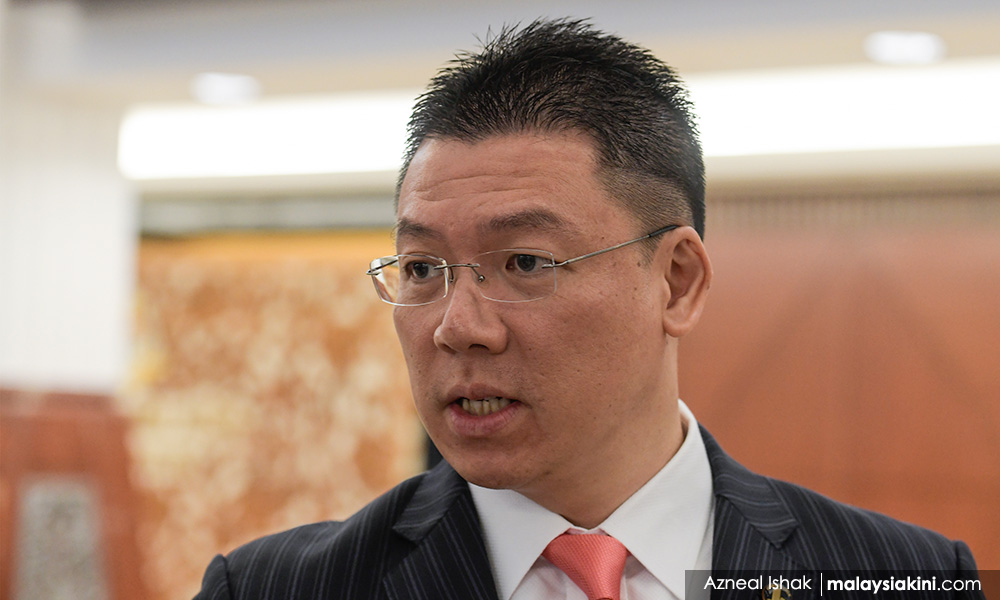 Meanwhile, Nga (photo) said Najib should stop resorting to underhanded tactics to smear his and DAP's reputation.
"I believe Malaysians know the real character of those bankrupt of ideas and spread slander. Remember, slander is a cardinal sin and the retribution is great. Contemplate on this," he added.
In a related development, a report by Utusan Online quoting Najib accusing the DAP leader of inciting hatred towards the sultan is no longer accessible.
Whereas, Najib took to Facebook this afternoon to question what happened to the posting.
"Page Nga Kor Ming dah delete posting ke? Kenapa padam? (Has the Nga Kor Ming page deleted the posting? Why delete?)" he queried.
Pakatan Harapan leaders, namely Lim Kit Siang, have repeatedly expressed concern over hate speech and fake news on social media dividing the communities and hindering nation-building.
The DAP veteran also claimed that a well-funded campaign is afoot to transfer the online hatred to real Malaysia. - Mkini