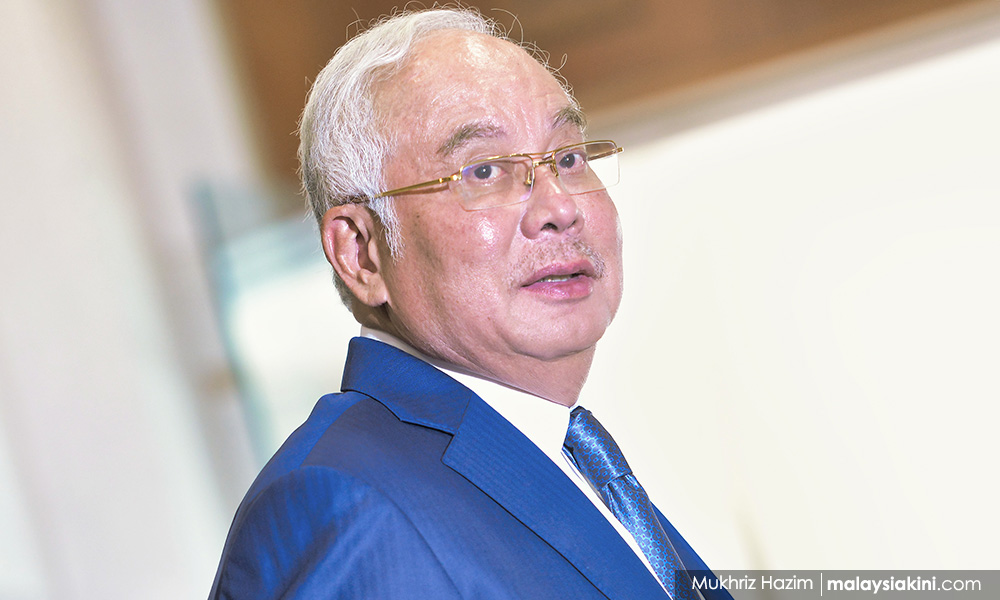 Former premier Najib Abdul Razak should just concentrate on his efforts to answer charges against him in court. In court, allegations are made specifically based on laws. The prosecution must prove and he must defend and disprove.
It is quite useless for him to claim how good and effective he was when helming the nation. The fact remains that he is no longer the PM.
Hence, I was unable to comprehend his
criticisms
on the latest dividend payout by the Armed Forces Fund Board (LTAT).
According to him, the two percent dividend from LTAT is far too low when compared with the dividend rates during his time as the PM which averaged about 14.1 percent from 2009 to 2017.
An average of 14.1 percent dividend for eight years is a remarkable feat by any standard and measurement. If no manipulation or creative accounting were involved, the achievement must be one of the world's best.
I wonder which other funds, both domestic or abroad, had achieved such a sterling result during the same period?
I think the difference in dividend payout must be explained clearly and properly to the LTAT investors and contributors because they are influential and important constituents of the government.
Discontentment among them may cause lots of damage to the new government.
Those who hold the view that the present two percent dividend rate is too low and "embarrassing" must provide explanations on how high dividend rates were "earned" and sustained in the past.
I don't want the present government to attribute everything to "past legacies".
If indeed the lack of performance was due to "past coverup", manipulation or misdeeds, the new government must be able to explain clearly and properly to the people.
Similarly, those who accuse the present government of being incompetent or "destroying values" must provide clear explanations of how past earnings and high dividends were sustained.
Failing which, they should be charged for hawking fake news. - Mkini