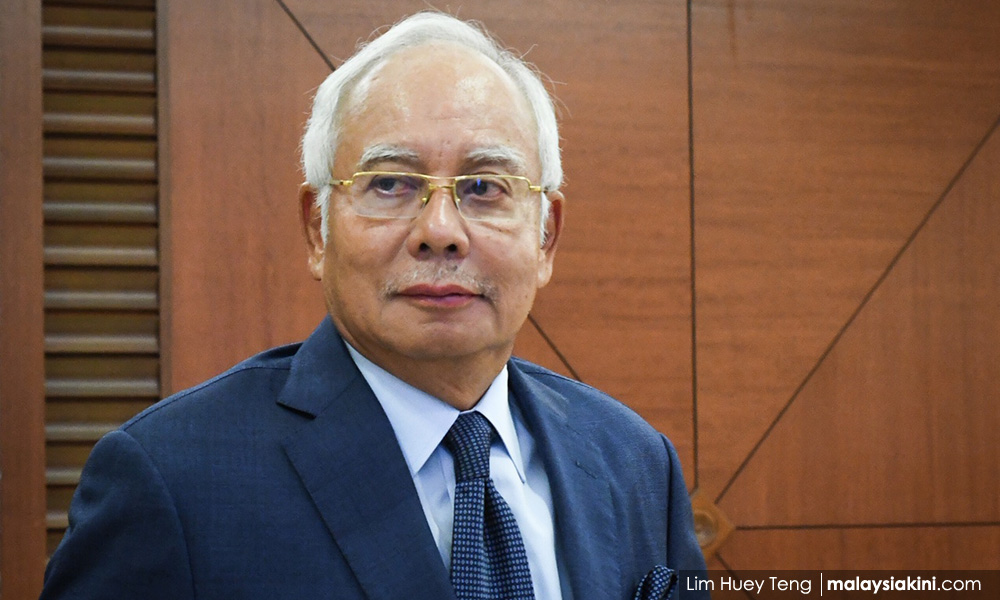 Former prime minister Najib Abdul Razak denied that the two percent dividend announced today by Armed Forces Fund Board (LTAT) for 2018 was due to legacy issues from his administration.
Instead, he said the Pakatan Harapan government is "embarrassed" to reveal the main reasons behind the significant decline in LTAT's income for the fiscal year of 2018.
"As usual, many excuses are given, including attempts to blame the previous BN government.
"But what they do not mention is that most of LTAT's big investments recorded a loss due to the declining economy after the 14th general election (GE14), and also the country's stock market which became the worst in the world under Harapan," he claimed in a statement posted on Facebook today.
Najib added that the dividend for LTAT in the nine years he was prime minister from 2009 to 2017 was an average of 14.1 percent.
Earlier today, LTAT had
announced
in a press conference that their dividend for 2018 will be two percent, the lowest in the board's history.
LTAT had said the significant decline in their income for 2018 was due to various legacy issues, such as the restatement of their financial year 2016 and 2017 accounts which had overpaid dividends for those years, which subsequently led to a negative impact on retained earnings.
They had also said that they were negatively impacted by the implementation of the Malaysian Financial Reporting Standard (MFRS) which resulted in an impairment of RM116.7 million, as well as an impairment on Boustead Heavy Industries Corporation Berhad of RM60.4 million.
Najib said the Harapan government had neglected to mention that the shares of Boustead Holdings, LTAT's main investment, had fallen by 67 percent since GE14, and that they had suffered a loss of RM488 million in 2018.
In 2017, Boustead had revenue of RM875 million under the BN administration, he said.
"Like Khazanah National, Boustead Holdings never suffered a loss in the nine years I was prime minister," Najib said.
An independent audit conducted by Ernst & Young in February this year had revealed financial irregularities and weaknesses in LTAT.
LTAT had said they had a five-year plan to address these weaknesses and were focused on building a governance structure within the board which was previously lacking. - Mkini