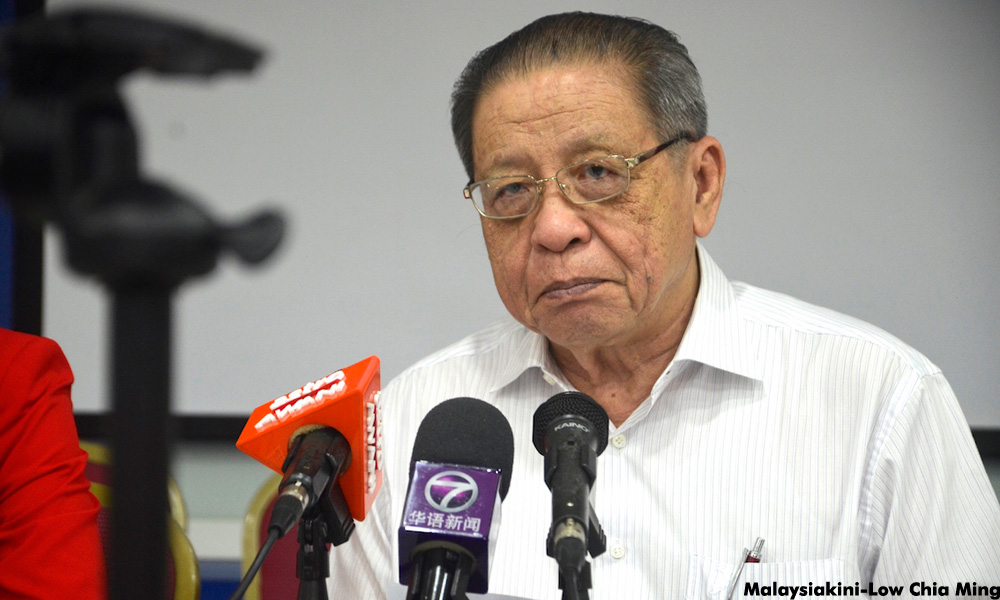 GE14
| DAP parliamentary leader Lim Kit Siang said he was confronted by a voter during a walkabout in the state seat of
Johor Jaya
after Pakatan Harapan lost six seats on nomination day due to various technical issues.
Lim said he also believes that this question is also on the minds of many Malaysians.
"And my answer is that we should not be disheartened but must treble our efforts to bring about political change in Malaysia and demonstrate that people's power can triumph over the chicaneries and trickeries of Najib Abdul Razak and Umno/BN," he said.
Lim addressed the issue at a coffee shop in Johor Jaya this morning.
He said what has happened thus far only validated The Economist's report that the general election would be "stolen."
"This is why we must change the rules of the game so that these calculations of Umno/BN strategists could be proven wrong," he said.
Among the "game-changing" moves Harapan had taken, Lim added, was having former prime minister Dr Mahathir Mohamad on its side, using PKR's logo as the coalition's common logo and DAP contesting in more risky constituencies.
Yesterday, Harapan's candidates in six parliamentary and five state seats were disqualified or could not file their nomination forms due to various technicalities.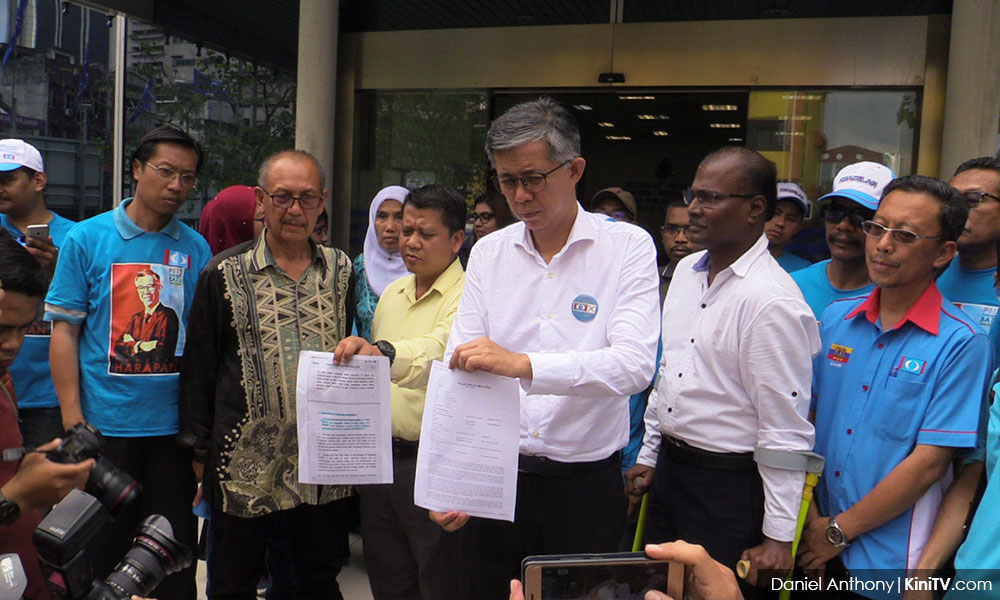 Tian Chua was
disqualified
in the parliamentary seat of
Batu
over a fine of RM2,000 imposed on him by the Kuala Lumpur High Court last month, even though another case with a similar fine in 2010 did not get him disqualified in the last general election.
In the state seat of Rantau, PKR's candidate Dr S Streram was
not allowed
into the nomination centre for not having an Election Commission pass even though candidates at other nomination centres with similar issues were let in.
Yaakob claimed a search with the Insolvency Department on the eve of nomination day showed he was not a bankrupt, but another search on nomination day showed that he was.
Bersatu's Pizi Jihat faced a similar issue in the state seat of
Bukit Pasir
.
However, Bersatu president Muhyiddin Yassin claimed Pizi had already cleared his bankruptcy status and brought evidence, but was rejected by the returning officer.
PKR candidates Mohd Azihan Che Seman and Mohd Hafidz Rizal Amran were also disqualified in the state seats of
Tawang
and
Kuala Balah
on the grounds of being bankrupt. - Mkini