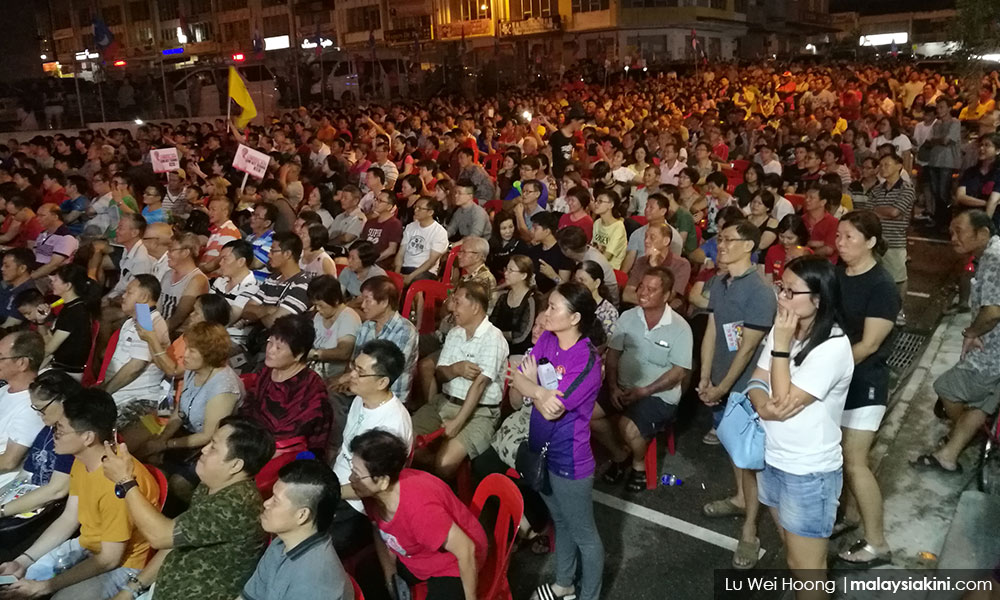 GE14
| With the GE14 campaign period officially kicking off yesterday with the close of nominations, Pakatan Harapan organised three ceramah in the greater Johor Bahru area in the same night – one for a Malay-majority crowd, and two for primarily Chinese audiences.
In the Johor capital, Harapan are targeting the parliamentary seats of
Pulai
,
Pasir Gudang
,
Tebrau
and
Johor Bahru
. Save for Johor Bahru, the rest are all considered marginal.
For the first ceramah, images of Harapan heavyweights were plastered on the side of a lorry rolling into Bandar Baru Uda, an Umno stronghold in the Johor Bahru constituency.
The same heavyweights were not seen on stage, however. Taking the stage instead were Johor PKR chief Hassan Karim, Harapan's Johor Bahru candidate Akmal Nasir,
Larkin
state seat candidate Mohd Izhar Ahmad and
Stulang
state seat candidate Andrew Chen.
Both the state seats of Larkin and Stulang are under Johor Bahru.
As no big name speakers were present, Akmal said the 400-strong crowd was "satisfactory."
"We held a ceramah here for the first time in last week, featuring (PKR vice-president) Rafizi Ramli. About 1,000 people attended," he told Malaysiakini, adding that it was a good response considering the ceramah had only been announced the day before.
Onstage, Akmal spent the first 10 minutes of his speech introducing himself, and asked voters to give him a chance to represent them in Parliament.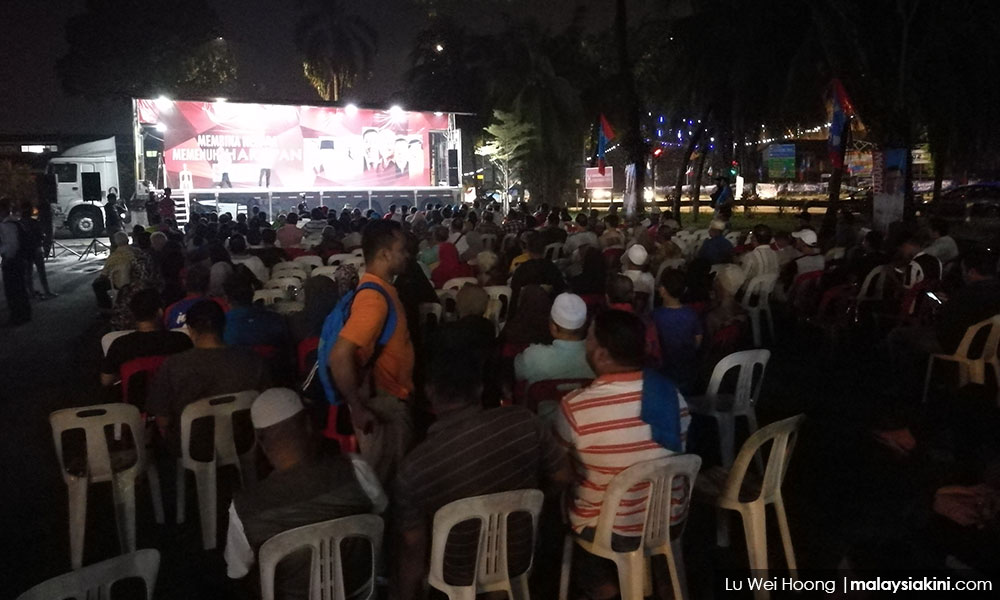 Voters interviewed at the event by Malaysiakini, however, did not seem all too convinced.
Of the seven interviewed, most found that Akmal needed to brush up on his oratory skills if he wants to persuade Johor Bahru residents to vote for him.
All agreed that he could potentially dent Shahrir Abdul Samad's 10,134-vote majority achieved in the last polls, but not defeat the BN incumbent MP.
Wearing a white kopiah, a voter who only wished to be known as Mohd Zaki came straight from the nearby mosque to listen to Akmal's speech.
Zaki conceded that BN would likely retain Johor Bahru, if only because of their more "agrressive" style.
"I think BN still can win Johor Bahru, because they are more aggressive. But at the same time, Harapan will gain more vote but not reaching the breaking point of victory," the 57-year-old told Malaysiakini.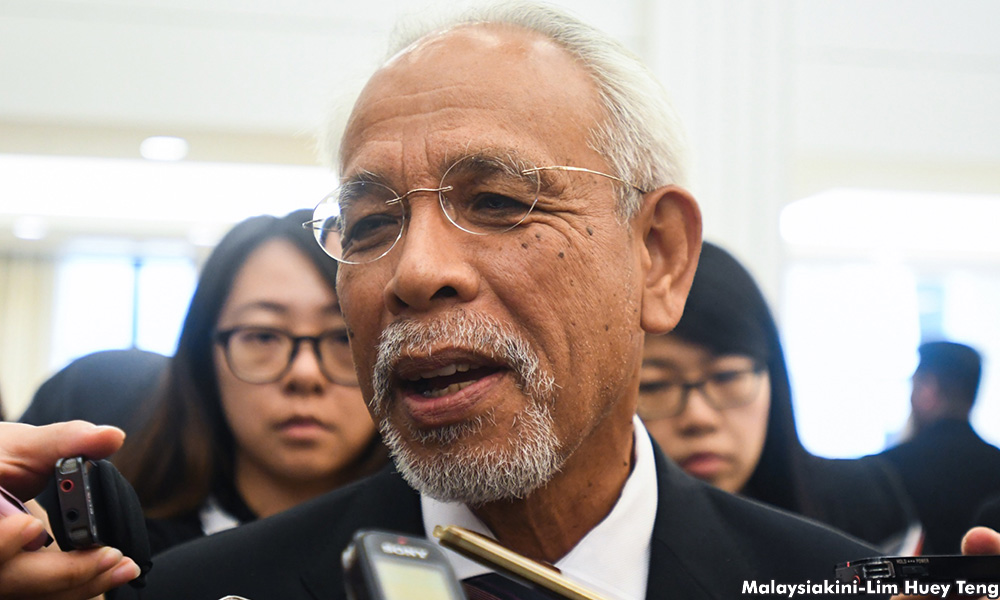 Another interviewee, who wished to remain anonymous, said Akmal's presentation skills were no match for Shahrir's.
"Don't forget, Shahrir is humble and widely popular... Akmal could not hold the stage. I think he can reduce Shahrir's majority under national anti-establishment sentiment."
The ceramah also raised RM700 in donations.
Shahrir's 2013 majority was the highest among the six greater Johor Bahru parliamentary seats.
Harapan's other two ceramah received slightly more positive responses.
The ceramah in Taman Daya, located in the
Tebrau
parliamentary constituency, also attracted a crowd of 400, but managed to collect RM3,430.
Another ceramah was also held in Taman Ungku Tun Aminah in the
Iskandar Puteri
(formerly Gelang Patah), parliamentary constituency, where DAP supremo Lim Kit Siang is set to contest.
The event was attended by as many as 4,000 and managed to collect RM13,032 in donations. - Mkini