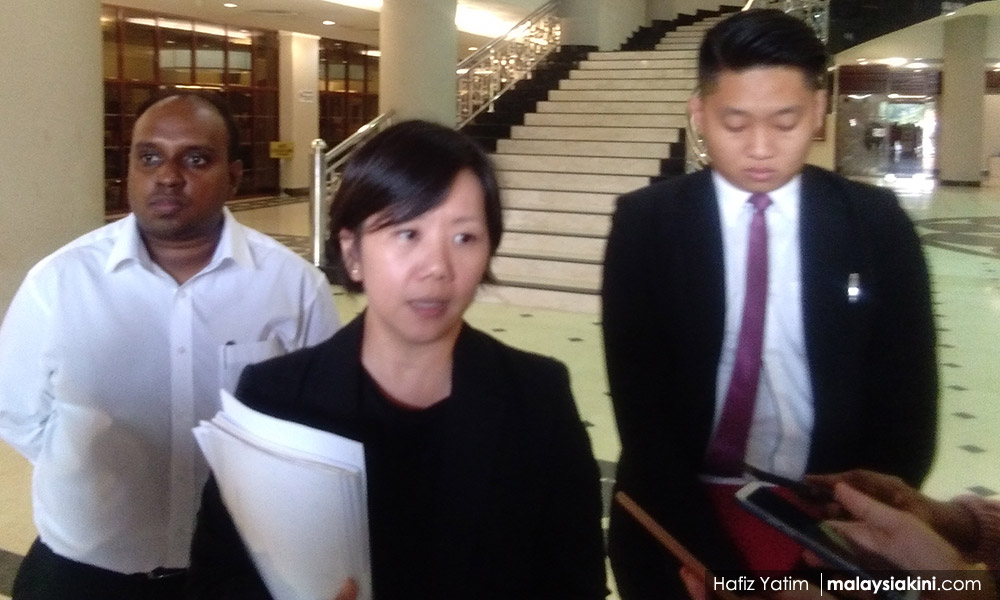 GE14
| PKR vice-president Tian Chua has filed an originating summons to challenge the returning officer's decision to bar him from contesting the Batu parliamentary seat.
The application was filed by Messrs Ngeow and Tan with the Kuala Lumpur High Court this morning.
Met later, lawyer Ngeow Chow Ying said Tian Chua is seeking a court declaration that he was qualified to contest the Batu seat as stipulated under Article 48(1) of the Federal Constitution.
The two-term
Batu
incumbent is also seeking a declaration that he was entitled to contest as a candidate in the 14th general election.
Tian Chua named returning officer Anwar Mohd Zain and the Election Commission as respondents.
During nomination day last Saturday, it was reported that Tian Chua was disqualified due to a RM2,000 fine imposed by the court, which he had paid.
The 54-year-old PKR vice-president in his affidavit said it is settled law that a punishment of a RM2,000 fine does not result in disqualification from Parliament.
He added that during the 13th general election, he had submitted his nomination papers and was allowed to contest despite having faced a RM2,000 fine.
Since the 13th general election, Tian Chua said he has been an MP and the Parliament speaker did not question or raise any issue regarding his disqualification.
Tian Chua said on Saturday, he went to the nomination centre at SMK Sentul Utama to submit his nomination forms at 9:05 am to take part in the 14th general election scheduled for May 9.
He added at 10:30 am, Anwar announced that his nomination was rejected following the RM2,000 fine imposed by the Shah Alam High Court and at 11.30am the candidates list was announced but without his name listed.
This follows him being found guilty of insulting the modesty of a policeman but on appeal his RM3,000 fine was
reduced
to RM2.000 by Justice Abdul Karim Abdul Rahman.
Tian Chua said despite this, Anwar rejected his nomination based on the fine imposed for that case.
He also referred to a June 2010 decision where he was charged with hurting a police officer and his fine was reduced from RM3,000 to RM2,000.
The PKR vice-president alleged the returning officer had acted mala fide in rejecting the court and speaker's decision and this amounted to a defiance and reflects a contempt of court violation of the administration of justice and the doctrine of separation of powers.
Tian Chua said that as he is the incumbent for the Batu parliamentary seat and that the decision affects his and his party's right to contest.
Ngeow said the case has been fixed for hearing on Thursday morning adding that Gurdial Singh and Ambiga Sreenevasan will be counsel for Tian Chua. - Mkini