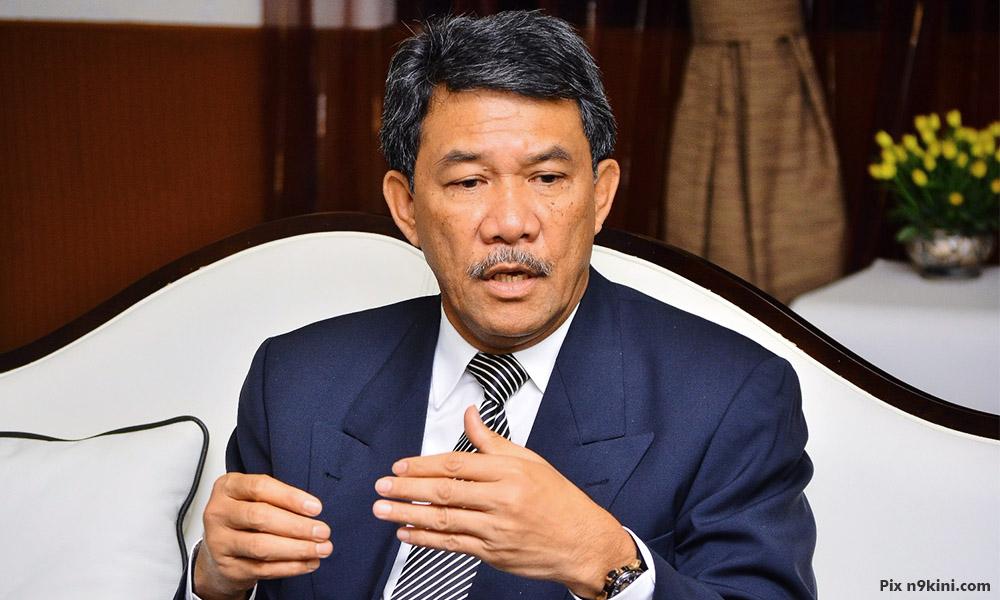 GE14
| Caretaker Negeri Sembilan menteri besar Mohamad Hasan does not rule out taking action against Dr S Streram for not bringing the Election Commission (EC) candidate pass for the nomination yesterday as it smacked of a deliberately designed warfare strategy.
The state BN chairperson said this was because the opposition knew it was not possible to win the Rantau state seat in the GE14 on May 9.
"Yesterday, thousands of people were submitting their nomination forms, why only three people had no pass? It's impossible... I asked his people sitting in the nomination centre, they also don't understand why, knowing he's going to compete against me, he didn't bring the pass.
"This sometimes can be a designed strategy. He surely knows the truth.
"I think this is a strategy. Having taken pictures of the police restraining the candidate and PKR vice-president Rafizi (Ramli) instigating all Indian voters nationwide to boycott and oppose the BN... this is a deliberate game," he said when addressing the current issue in Rembau today.
Also present were incumbent Rembau MP Khairy Jamaluddin, who is defending the parliamentary seat, Dr Awaludin Said who is defending the Kota state seat, Zaifulbahri Idris (Chembong), Mohd Ghazali Abd Wahid (Paroi) and Mustapha Nagoor (Palong).
Commenting further, Mohamad, who is also the chairperson of Negeri Sembilan Umno liaison committee, said Streram's action was a "warfare strategy" intentionally designed for manipulation purposes.
Then, Rafizi took this issue and made it a national issue to incite the Indians to boycott BN, he added.
On nomination day at Dewan Seri Rembau yesterday, Mohamad was declared the unopposed winner for the Rantau state seat after Streram was unable to submit his nomination papers as he had failed to bring the candidate's pass as required by the EC to allow him to enter the nomination centre.
On Rafizi, Mohamad described the former Pandan MP as a man who liked to twist and turn facts as well as confuse the people's minds and provoke hatred against the government.
Meanwhile, Khairy, who is also Umno Youth chief and BN Youth chairperson, said the statement which Rafizi uploaded asking Indian voters not to vote for him (Khairy) was aimed at disrupting his focus on defending his two-term Rembau parliamentary seat since 2008.
"The only thing I am worried about is Rafizi making baseless accusations that BN conspired with the EC, Khairy Jamaluddin and the menteri besar to cheat. We cannot allow this... we have to teach him (Rafizi) a lesson by taking him to court," he said.
- Bernama