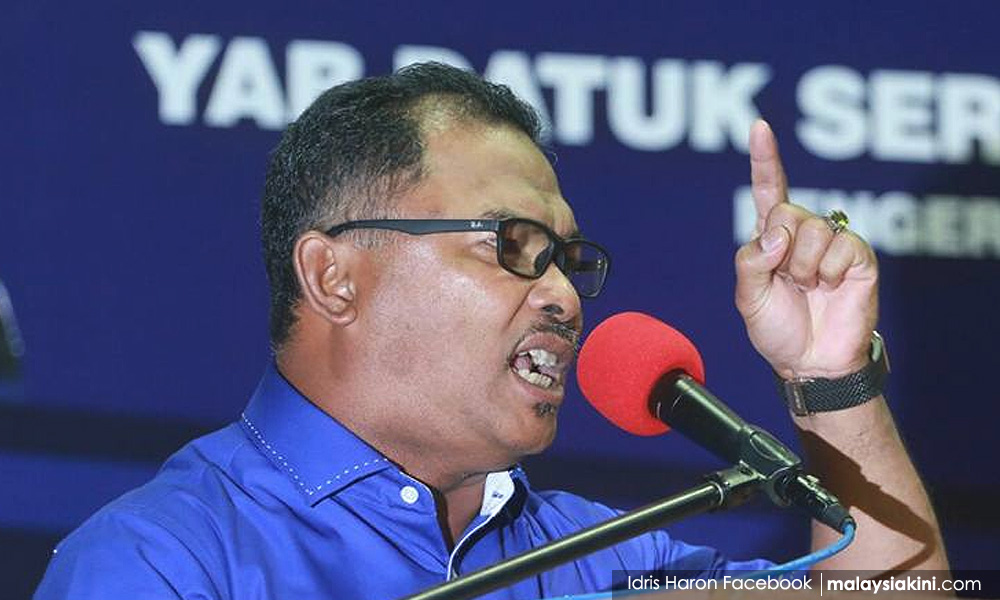 GE14
| Caretaker Malacca chief minister Idris Haron has told his potential Pakatan Harapan successor Shamsul Iskandar Mohd Akin to go "fly a kite" over his ambitions to take over his post.
Shamsul, who is Malacca PKR chief, decided to contest the state seat of
Rim
at the last minute this morning,
citing
his party's wishes for him to be one of Harapan's chief minister candidates should Malacca fall in the coming elections.
But Idris, who is the incumbent Sungai Udang assemblyperson, does not think Malacca is likely to fall.
"I don't see the likelihood of whatever he says happening but I do not take things for granted.
"I have heard grouses and complaints from voters in Bukit Katil saying that it is to their regret that they voted for Shamsul as he did not perform as an MP.
"Well, I think Shamsul can go fly a kite," Idris told reporters after attending a dinner event at Alor Gajah, Malacca, last night.
Based on Shamsul's alleged track record at the Bukit Katil parliamentary seat which has been renamed
Hang Tuah Jaya
, Idris said Rim voters would be very unfortunate if the PKR vice-president were to become their assemblyperson.
"Even as a parliamentarian, I have heard complaints that he is not performing well.
"It would be very unfortunate for the voters of Rim if he were to become Rim's representative," he said.
On the other hand, BN's candidate for Rim, Ghazale Muhamad, is someone who works "around-the-clock" for the people, he said.
Aside from Rim, Shamsul will also be defending his parliamentary seat at Hang Tuah Jaya against former Malacca chief minister Mohd Ali Rustam. - Mkini