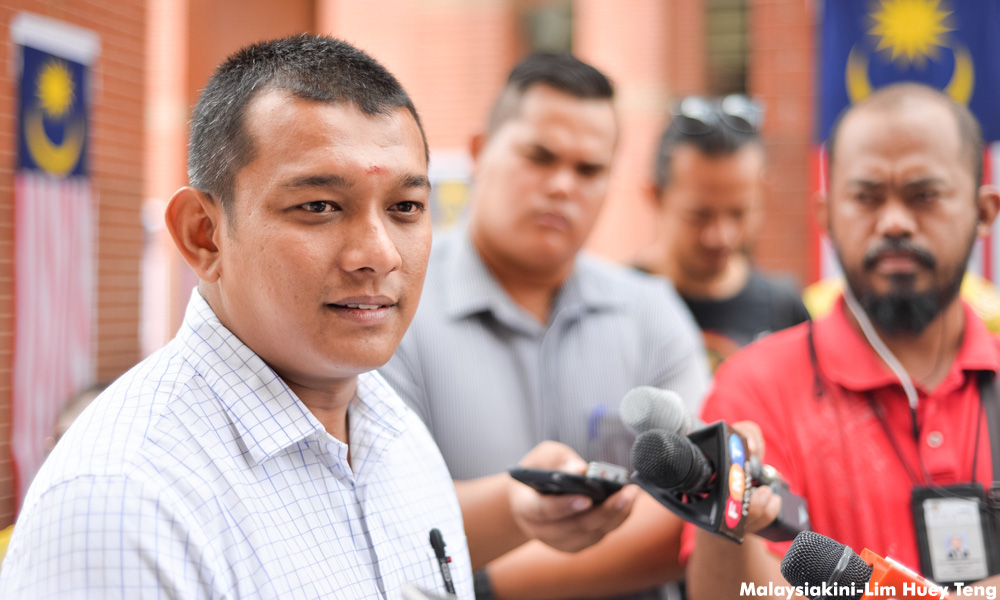 Malaysian Crime Watch Task Force (MyWatch) chairperson R Sri Sanjeevan was freed by the Magistrate's Court here today, on a charge of criminal intimidation and extortion allegedly committed about two years ago.
Magistrate Mohd Zaki Abdul Rahman made the decision after finding the prosecution had failed to establish a prima facie case against the 34-year-old.
"After hearing the testimony of 12 prosecution witnesses, the court finds the prosecution has failed to establish a prima facie case against the accused," he said.
Sanjeevan was charged with intentionally committing extortion by intimidating Goh Toh Hon, 40.
According to the facts of the case, the MyWatch chair was accused of extorting RM25,000 from Goh, failing which he threatened to expose the latter's illegal gambling activity.
He allegedly committed the offence at the Nilai Toll Plaza at 10.45pm, on June 22, 2016.
Sanjeevan was charged under Section 384 of the Penal Code, which provides a jail term of up to 10 years or a fine, or whipping upon conviction.
Saiful Hazmi Mohd Saad and Shukor Abu Bakar were deputy public prosecutors, while Sanjeevan was represented by counsels S Prakash and Gobind Singh Deo.
- Bernama