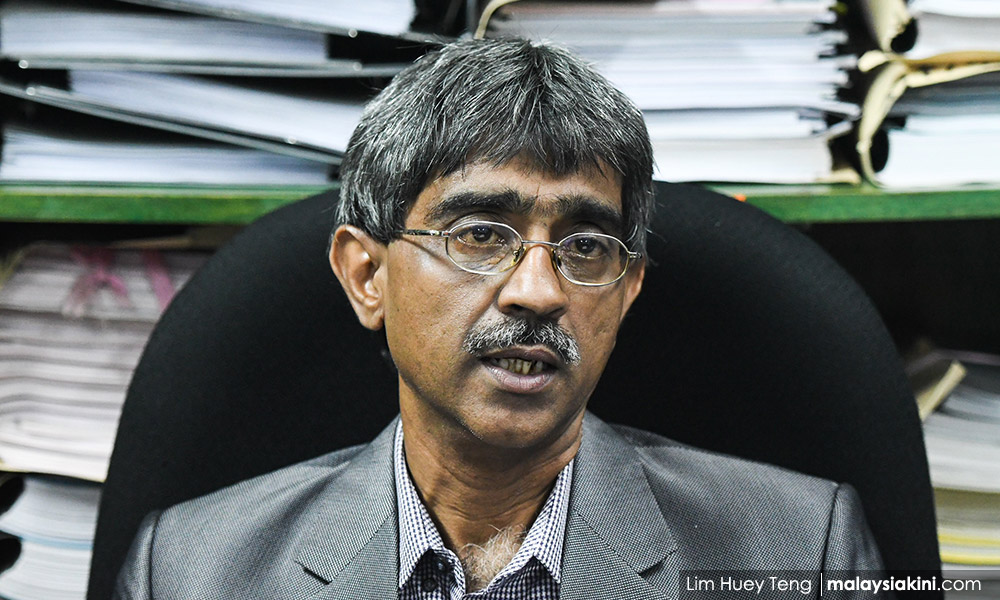 Lawyer for Bersatu Mohd Haniff Khatri Abdulla today said the Election Commission could be considered as committing an offence in removing the images of Pakatan Harapan chairperson Dr Mahathir Mohamad from banners put up as election material.
He said that on Jan 7 this year Pakatan Harapan declared that Mahathir would be the prime minister if the coalition wins the coming 14th general election and this was declared in its election manifesto.
Haniff said anything in the manifesto could be reproduced as stipulated in the Election Ethics code and since Mahathir had been announced as the Harapan's prime ministerial candidate, then his image could be used.
"The action done by the EC and a local council to remove Mahathir's image and the images of candidates in Johor is illegal. Mahathir's photograph and pictures can be used on buntings for the GE14
"There is no law to prohibit this," he said.
Haniff further challenged EC chairperson Mohd Hashim Abdullah to point out under which law the EC could act.
He was commenting on an incident earlier today in Ayer Hitam, Johor where the authorities
cut out
Mahathir's image from a billboard after it was erected.
"We were told that our billboard cannot carry Mahathir's picture and the Election Commission's decision was to cut out Mahathir's picture," said Harapan's
Ayer Hitam
candidate Liew Chin Tong.
'No need for 10-day notice'
The lawyer also reminded the media since that with the advent of the Anti- Fake News Act, they should not report false news.
Citing media reports regarding the Grab car issue, Haniff said Bersatu chairperson Dr Mahathir Mohamad did not say he wanted to abolish the service but wanted to study it.
Several media, he said, had wrongly reported him as saying "
abolish
"."I would like to warn the media to be careful in their reporting," he said.
The lawyer also said there was no requirement for parties to give a 10-day notice to hold a ceramah.
He said the requirement for 10 days was in the Peaceful Assembly Act (PAA) but Section 1 of the PAA stipulates that the provision does not carry during elections.
"Government agencies should not be used as a tool by caretaker prime minister Najib Abdul Razak," he added. - Mkini