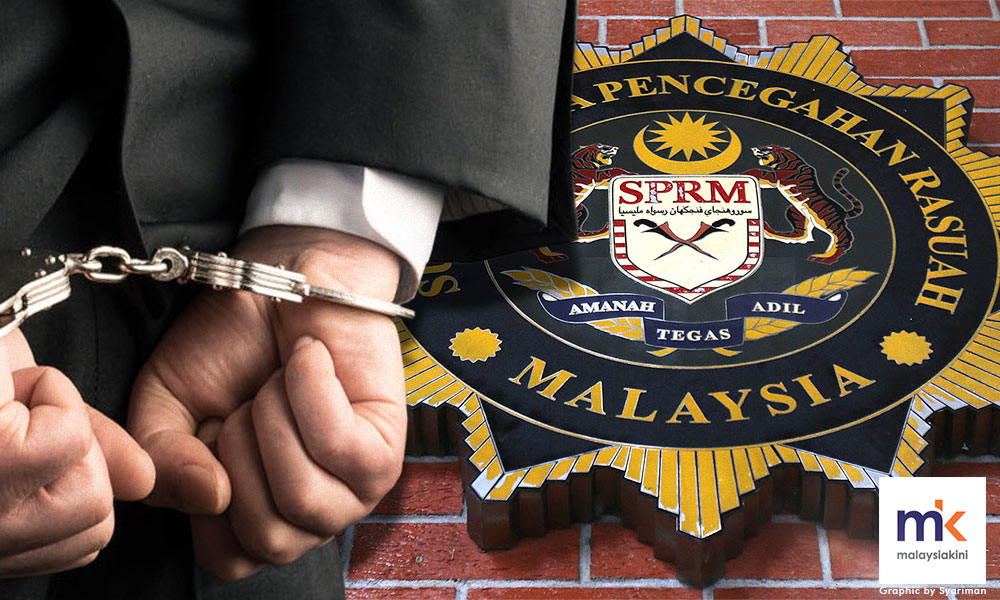 An engineering consultant with the "Datuk Seri" title was detained by the MACC yesterday for allegedly soliciting bribe from a former director-general of a government agency, purportedly being investigated by the commission.
According to a MACC source, the engineering consultant, aged 49, was detained in Bandar Baru Bangi at 12.45pm yesterday.
The source said the suspect was alleged to have solicited the bribe from the former DG, to help close a case for which the latter was allegedly being investigated by MACC.
During a meeting between the suspect and the former DG, the suspect was alleged to have said that he could help to settle the case involving the DG and also offered to help to obtain a "Datuk Seri" title for the DG and asked for RM1.8 million for both purposes, said the source when contacted by Bernama.
He said the suspect was in remand for six days from today for investigation under Section 16(a)(A) of the MACC Act.
MACC deputy chief commissioner (operations) Azam Baki, when contacted, confirmed the arrest.
- Bernama