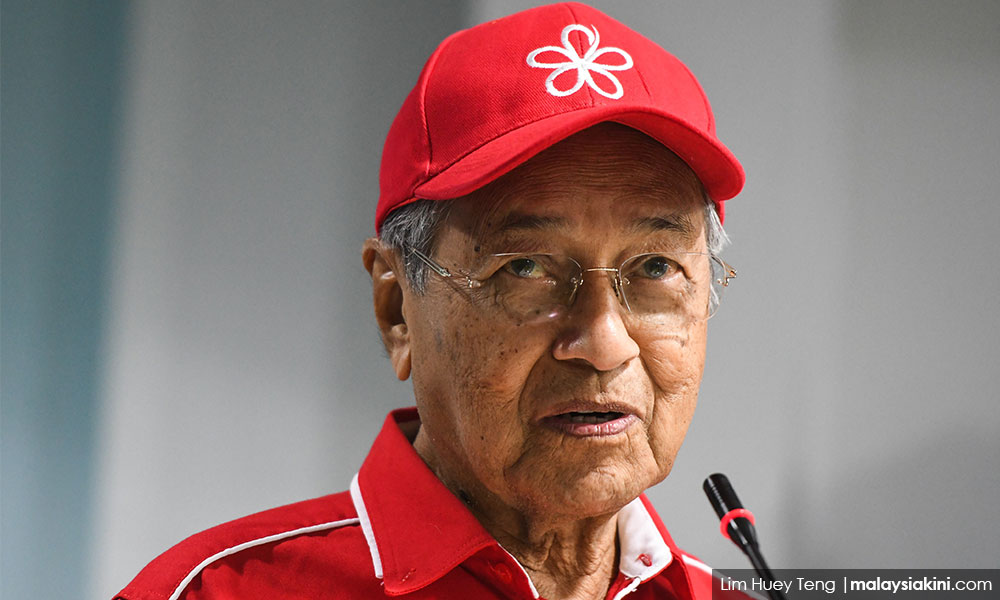 GE14 | Pakatan Harapan chairperson Dr Mahathir Mohmad has defended his claim that a private jet which he had rented to fly to Langkawi on Friday was sabotaged.
Speaking at a ceramah on the island last night, the former premier said even the Civil Aviation Authority of Malaysia (CAAM) admitted there was "serious damage" to the jet's front wheel.
"The CAAM said they viewed my allegation seriously. I am not accusing CAAM but I just want to state that CAAM has acknowledged the incident.
"CAAM knew that the jet was unable to fly. Whether it was due to sabotage or not, that cannot be determined by CAAM before an investigation.
"But I view that it (damage) was done deliberately with an intention to prevent me from contesting as a candidate in Langkawi," he told the audience.
In a statement yesterday, CAAM denied Mahathir's allegation of "sabotage" and attributed its failure to fly to "
technical issues
".
"The aircraft was unable to fly only due to a minor and routine technical fault, namely air leakage from the left-hand nose wheel," said CAAM chairperson Azharuddin A Rahman.
Azharuddin also said Mahathir's allegation could harm the reputation of Malaysia's aviation industry.
Speaking to an audience of about 600 people, Mahathir said he did not discount the possibility that other parties could have been prior informed about the incident.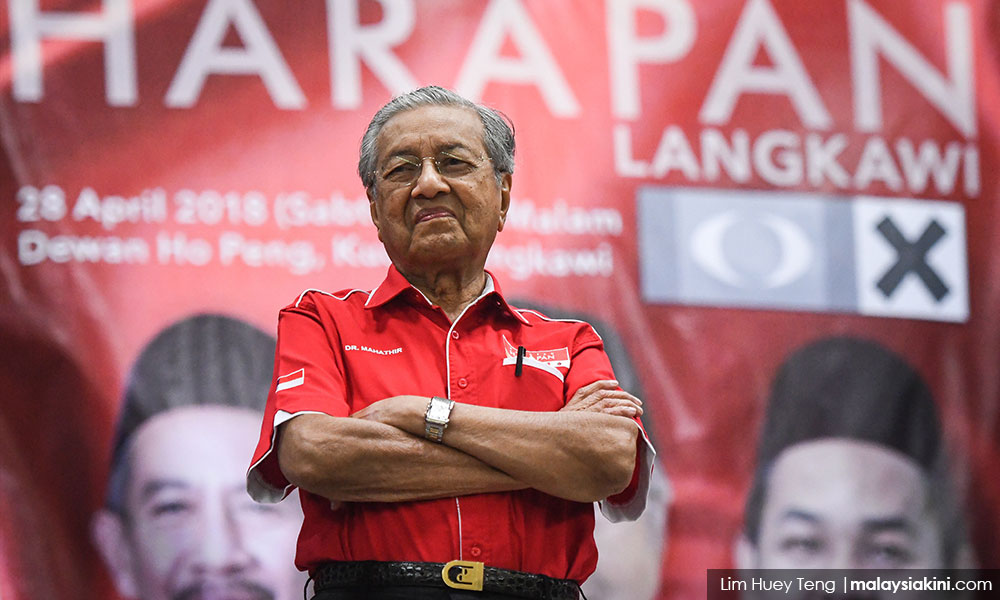 The former premier claimed he had contacted three friends to borrow their private jets but one of them told him that he was warned against it.
"It appears there was a party who knew about the damage to my plane and ensured I cannot borrow other planes so I cannot fly to Langkawi and file my nomination papers," he added.
On a separate matter, Mahathir said Harapan would initiate legal challenges against the disqualification of five of its candidates on nomination day yesterday.
"We find the reasons to be baseless and we will bring the cases to court," he added.
Those disqualified were PKR vice-president Tian Chua for the Batu parliament seat, Pizi Jihat (Bersatu) for the Bukit Pasir state seat, Yaakob Osman (Bersatu) for the Penaga state seat, Mohd Azihan Che Seman (PKR) for the Tawang state seat, and Mohd Hafidz Amran (PKR) for the Kuala Balah state seat. - Mkini