On April 26, a vehicle owner told the motorcyclist who had crashed into the front of her silver Kia Picanto, that she would lodge a police report. The 27-year-old woman, who is also five months pregnant, was taking her sister to work, at a factory near the Free Industrial Zone in Bayan Lepas, Penang, when the accident happened.
On hearing the words "police report", the 31-year-old man ran amok. When he failed to dissuade her from making the report, he set about
smashing her car
, and windscreen, with a hammer and his crash helmet.
Making a police report is standard procedure when one is involved in an accident and would like to make an insurance claim. If the video on this, which went viral, is anything to go by, the pregnant woman had not provoked him.
Some people claimed, that the woman was in the wrong. How did they know? Were they there? Whatever the real reasons for the crash, we may never know but it would be true to say that the man's reaction, and the smashing of the woman's car, were not warranted. Neither are these explainable or justified.
The police were quick on the mark, and when the motorcyclist was eventually arrested, at his home in Bukit Kecil, they revealed that he had five previous convictions, three of which involved drugs. He did not possess a driving licence, nor had he paid his road tax. The chances are that his vehicle was not insured. He also tested positive for morphine.
He is not the first nor the last Malaysian to ride or drive without a driving licence, road tax or insurance. It is a common story on Malaysian roads. When involved in a crash, how can you claim against a person who is in the wrong, when he has no insurance, nor money for compensation, or repairs?
Last month, the caretaker transport minister, Liow Tiong Lai, announced an amnesty for vehicle owners who had not renewed their road tax for three years. He said their vehicle would be exempt from inspection at the Computerised Vehicle Inspection Centre (Puspakom).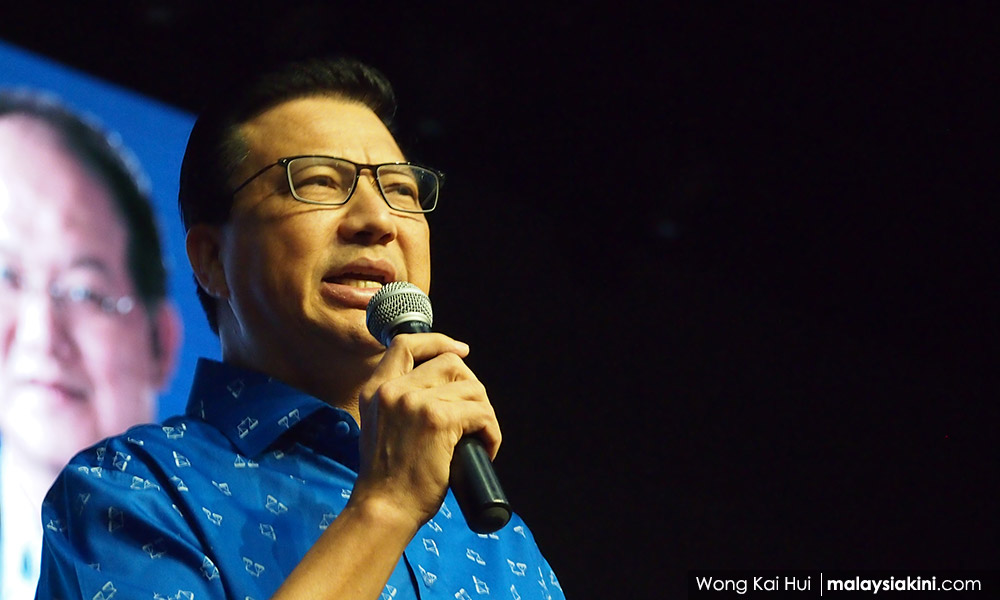 Liow's (photo) concession, till the end of June, appears to be a form of electioneering, for GE-14.
Why is Liow rewarding road users who have broken the law? If they have not paid their road tax, it is highly likely they will have no insurance or a driving licence. If they had other fines, for traffic or drug-related offences, they may have omitted to settle these, too.
What happens when the person who has no driving licence or insurance, or whose vehicle is not roadworthy, is involved in a crash and lives are lost, or people are maimed?
Liow has not considered the feelings of other safety and law-abiding road users. When they see others abusing the system, they may also decide to cut corners and refuse to pay the various road charges.
Revenue collected can beef-up RTD
As it is, the director-general of the Road Transport Department (RTD), Sharuddin Khalid, has claimed that of 28 million vehicles that are registered in Malaysia, around nine million do not have road tax - a shocking 32 percent on the vehicles on the road.
Liow should think of the revenue collected, which could beef-up the RTD, and be used for enforcement or training as well.
One wonders how many other road users are without the necessary papers and licence to drive on Malaysian roads.
When one thinks about the many Mat Rempits terrorising normal road users, one wonders: what are the authorities up to? We can't take the law into our hands, nor would we want to, but why are the authorities impotent to take action?
When Mat Mosquitoes, the bicycling equivalent of Mat Rempits, are allowed to race on our roads, one also wonders about the quality of the parenting, especially if parents are unaware that their child is missing from home, in the early hours of the morning.
Where is the political will to stop these road menaces? We have enough laws, we just need strict enforcement on our roads. Drivers are constantly breaking the rules, or are selfish and go into a rage when others refuse to give way.
Some heads of government departments
abuse the road rules
and do not set a good example. Some ministers, think they can force drivers off the roads with their outriders, just so they have a stress free drive.
Last week, the patron of Permata, the self-styled "First Lady" or Malaysia (FLOM), scolded Nurul Izzah Anwar for disrespecting her, when she omitted to call her by her title, Datin Seri. (Also, Nurul Izzah didn't call her aunty or
makcik
)
FLOM revealed that one of the reasons for starting Permata was to teach our youth to respect their elders, parents and teachers, because "the moral value has been lost"
Would Permata consider a branch teaching Mat Rempits some manners and anger management? Then, at least, the Permata programme could be seen to reach out to the masses.
---