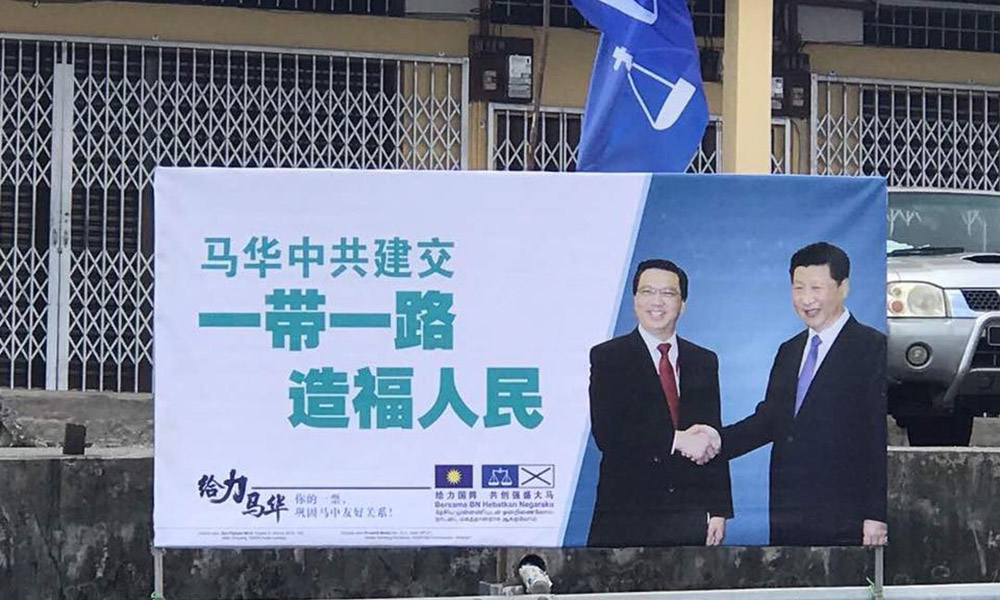 GE14
| Former cabinet minister Rais Yatim has joined the chorus of criticism against the removal of Dr Mahathir Mohamad's image from opposition billboards.
In a tweet today, Rais alluded that Mahathir was not being afforded equality before the law.
"The Election Commission allows the picture of the boss of China's Communist Party with MCA's president on their GE14 billboard but tears down Mahathir's picture.
"That's 'justice' now in Malaysia. Whatever EC regulation that is, strike it down under Article 8," he wrote.
It is believed that Rais was referring to Article 8 of the Federal Constitution, which stipulates that all Malaysians will be treated equally before the law, except in cases expressly authorised by the constitution.
Earlier today, the EC ordered the
removal
of Mahathir's image from a Pakatan Harapan billboard in Ayer Hitam, Johor. Another billboard was taken down in Seremban for the same reason.
The EC has previously ruled that billboards may only feature the faces of the top two party leaders.
This posed a challenge for Harapan, which has proposed Mahathir as their prime ministerial candidate, but are using PKR's logo on the ballot slip.
Harapan leaders have accused the EC of practising double standards because BN's campaign materials throughout Kuala Lumpur feature the image of Tengku Adnan Tengku Mansor, the BN secretary-general. -Mkini