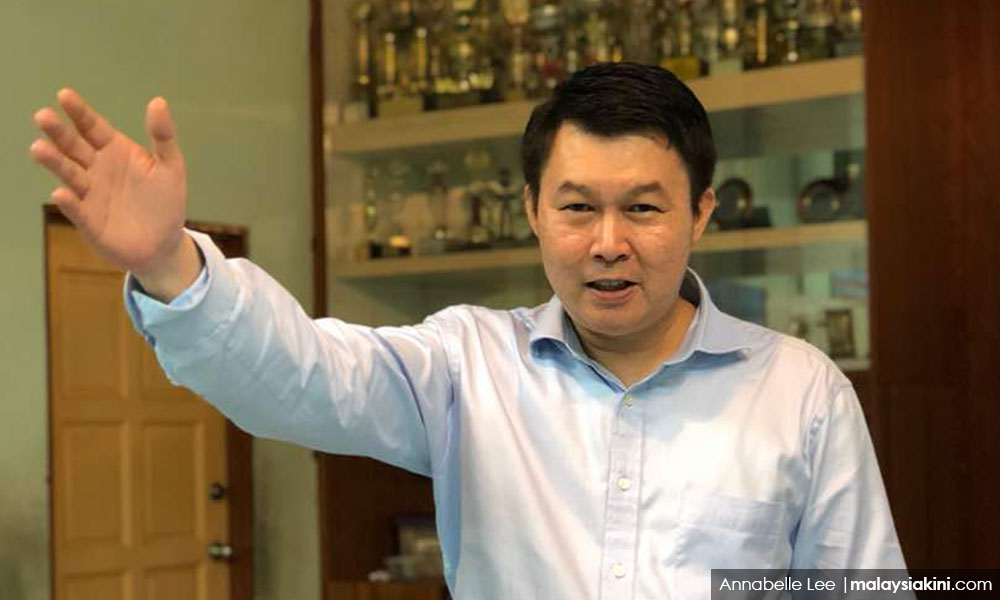 GE14
| Part of incumbent prime minister Najib Abdul Razak's transformation plans for Malaysia has to do with correcting problems from the past, according to BN strategic communications deputy director Eric See-To.
He said Najib refused to repeat the mistakes made during Dr Mahathir Mohamad's time as a leader, specifically on the privatisation of national government assets to what was described as "unqualified cronies".
"Najib is a victim of his sincere drive to transform Malaysia, to move away from the past. If he agreed to Mahathir's (political) demands, it would have meant status quo and there would be no transformation," he said in an AFP article based on the French news agency's interview with him.
In the piece, See-To claimed that Mahathir had zero interest in the future of Malaysia, citing his election manifesto speech.
"Later, when questioned about the manifesto, Mahathir did not know what was promised, even admitting that the manifesto was not realistic, like abolishing the goods and services tax (GST) and tolls," he said in the piece titled "Battle Royale between Past and Present".
See-To went on to say that listening to feedback from the ground, he believed that Mahathir would not be able to deliver the so-called "Malay tsunami" that the Pakatan Harapan opposition bloc hoped for.
The feedback, he said, was also clear that people were appalled that the Harapan bloc was now working with their hated nemesis, and that there would be a reaction to punish them for betraying their trust and their lack of principles.
See-To reckoned that in an unlikely event that Mahathir and his partners won the May 9 polls, they would not allow him run the show.
"I am just afraid that Mahathir's supporters and the man himself would be disappointed that they would be backstabbed because PKR has said in the past that they would hold a commission of inquiry on accusations against Mahathir during his tenure as prime minister," he said.
He further said bank analysts had noted that a BN victory would spell a continuation of growth and a positive boost to the economy moving forward.
The Harapan bloc is made up of DAP, PKR, Bersatu and Amanah.
- Bernama