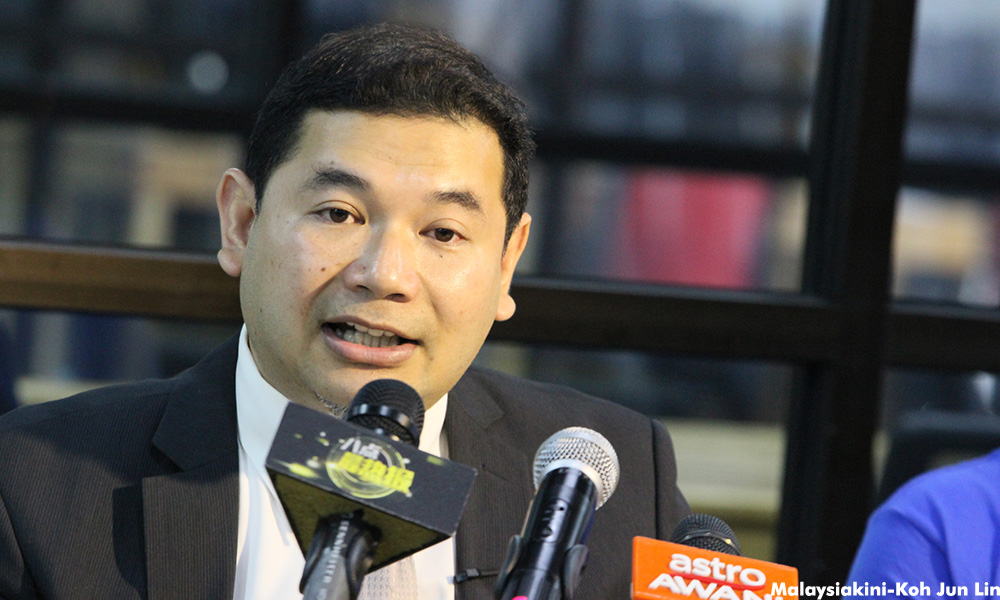 Rafizi told reporters today that this was based on the latest findings of pollster Invoke Malaysia, which showed a swing of Indian voters towards Harapan.
"BN is on the defensive because by now they realise the short-term gain of winning one seat uncontested in Rantau may cause an avalanche of anger towards BN especially among the Indians," the Invoke founder said.
"So at the very least he should be allowed to contest.
"When he was not allowed to contest in a situation where there are some 15 percent Indian voters, the anger among them is quite apparent," he said.
Rantau is a state seat under the Rembau parliamentary seat.
"Rembau is a seat with 75 percent Malay, 15 percent Indian and 10 percent Chinese voters.
"So I think Khairy will get the wrath of the voters this elections," said Rafizi.
Rafizi also previously claimed that police and EC officers had deliberately prevented Streram from filing his nomination papers until 10.03am, several minutes after the nomination period was closed.
Fuzi also said the police would not hesitate to summon the PKR leader for investigations if he insisted on repeating his claims. -Mkini