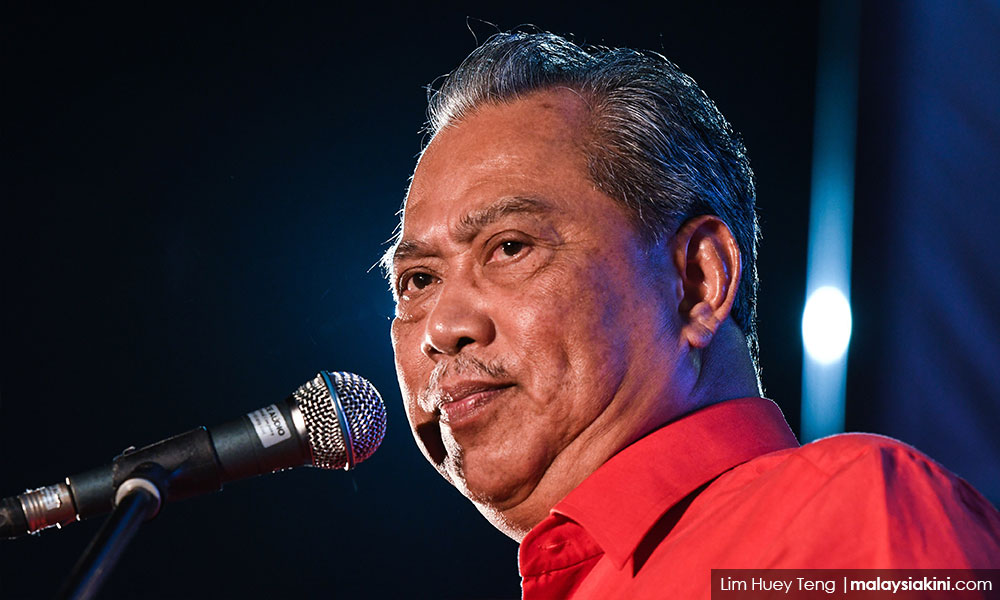 GE14
| Bersatu president Muhyiddin Yassin is vexed that the Election Commission has listed his name as "Mahiaddin" for his candidacy in the parliamentary seat of
Pagoh
and state seat of Gambir.
He said while "Mahiaddin" was the name in his MyKad, he is more well known as "Muhyiddin" and had used the latter name for his nomination papers.
"The name I chose to use is the same name I used in the last general election.
"I am curious why the EC chose to use my other name," he was quoted as saying by mStar after a walkabout in Bukit Gambir.
Muhyiddin said the unfamiliar name could cause confusion among voters.
Muhyiddin, during his complaint, made a search on the EC database which showed his name as being listed as "Mahiaddin."
After going public, however, it appears the EC had since changed it to "Muhyiddin."
This was confirmed by a search on the EC database this evening.
However, a search in EC system for the 13th general election results for Pagoh still
showed
"Mahiaddin." -Mkini