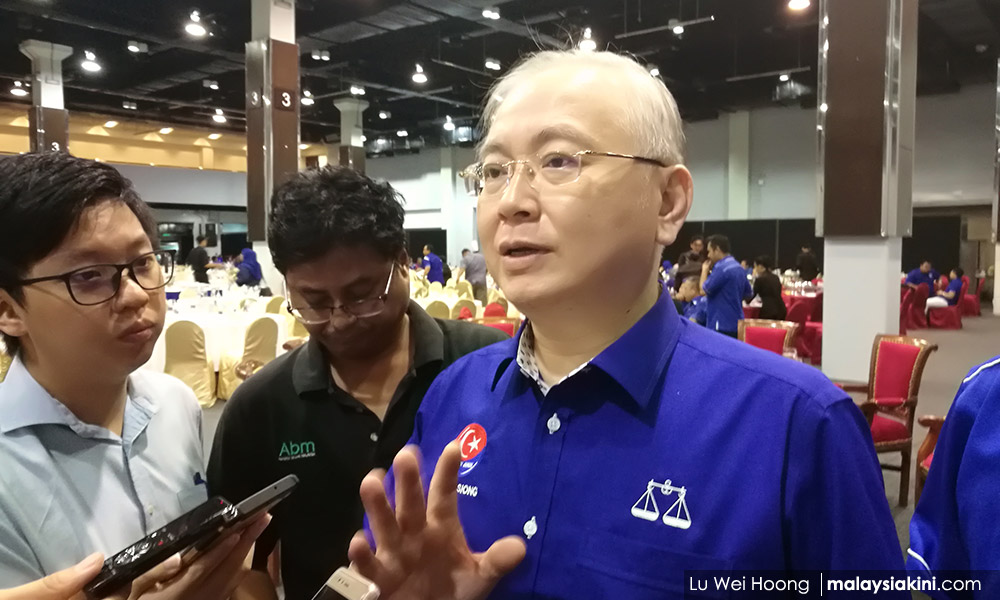 GE14
| MCA's
Ayer Hitam
candidate Wee Ka Siong (
above
) rebutted his DAP rival Liew Chin Tong's claim that a Johor tycoon had been pouring money into the parliamentary constituency to ensure BN's victory there.
"First and foremost, I have absolutely nothing to do with money politics.
"People who support and contribute to me include businesspersons, teachers, small farmers, waiters and other.
"There are all kinds of people and I appreciate every single person's support," he said in a Facebook posting.
Wee said Liew should not create hatred and conflict.
"My opponent does not need to hate the rich, stir up emotions, cause a rift in society and create conflict.
"If I am indeed involved in money politics, challenge my opponent to produce evidence. Otherwise, you should withdraw your accusation," he said.
Wee stressed that he had served Ayer Hitam for 15 years and had a vision for the constituency compared to Liew who is an outsider.
Yesterday, Liew claimed a Johor tycoon had been
pumping
millions of ringgit into the parliamentary seats of Ayer Hitam,
Labis
and
Sembrong
to aid BN.
"I know in my area, I am not only facing MCA deputy president Wee Ka Siong but also BN's national resources and business support," he said.
Liew had also suggested that the tycoon should "save his money".
"If there is indeed a change in government, he will also need to deal with the new government.
"So my advice is to save his money and let it be a fair fight," he said. -Mkini