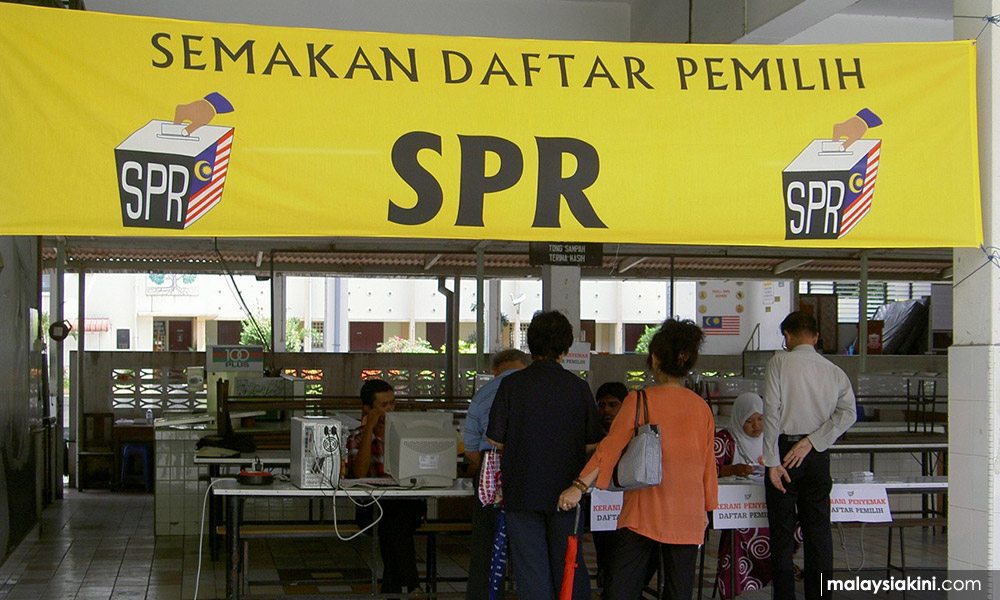 GE14 |
The Election Commission (EC) has denied that a dress code would be imposed on voters for the 14
th
general election.
EC chairperson Mohd Hashim Abdullah was responding to a message which had gone viral on social media claiming that voters would be required to dress in a certain manner.
According to a viral Chinese message spread on Facebook, voters are advised not to wear torn jeans, slippers, shorts or miniskirts into the polling centres or risk being barred.
Dismissing the message as false, Mohd Hashim said the EC has never imposed an office attire-like dress code for voters.
"EC has never and will not prevent a voter from entering a voting centre as long as the person is not in violation of Section 26 (1))(g) of the Election Offences Act 1954," he added in a statement.
Section 26 (1))(g) stipulates that a voter would be prevented from entering a voting centre if he or she wears clothes and paraphernalia which feature the name of a candidate or party logo.
Mohd Hashim also advised the public to be cautious and screen unverified information received regarding the election via social media.
He said the public could contact the EC directly at 03-88927018 to obtain the accurate information.
Meanwhile, on another matter, Hashim denied an allegation by Bersatu president Muhyiddin Yassin that the commission will release ballot papers in the parliamentary constituency of Pagoh (P143), where the latter is contesting, with his real name, Mahiaddin.
"EC stresses that the name that will be displayed on the ballot paper will be as stated in column 3 of Form 4 and 4A, given to the commission, which is Tan Sri Muhyiddin Yassin.
"The EC's website and its application also bear the same name, and only the electoral register is his real name stated, as per his identification card.
"Regarding his name stated in the results of the 13th general election, the EC would like to stress that victors of an election, when their names are gazetted in Form 16, will follow their real names, and not one that is listed in the ballot papers," said Hashim.
"The EC hopes that this clarifies the situation." - Mkini