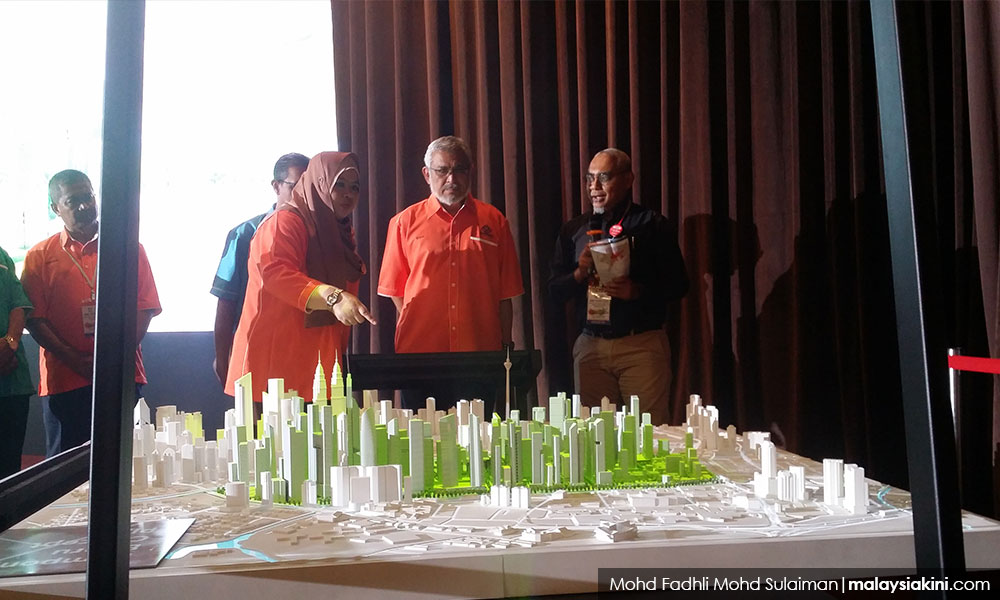 The 90-storey tower which is supposedly part of the Kampung Baru's redevelopment plans is merely a proposal at this stage, said Federal Territories Minister Khalid Samad.
"(The construction of the tower) is a proposal, just an architect's idea for an iconic tower," he said, as reported by The Malaysian Insight today.
Even if the construction of such a building was approved, Khalid said it would be done by the private sector and not the government.
"Commercial buildings will be built by companies, such as Petronas, CIMB or Felda," he added.
The decision on any such commercial buildings would take into account market demand, he explained.
"The development will not take place immediately, it will take 10 to 20 years of planning.
"For example, KLCC was not built in five to six years. Even KLCC has an unfinished phase in construction.
"It will take time. If there is no demand, the tower will not be built," he said.
Right now, the land where the proposed development of Kampung Baru is supposed to take place is in the hands of private owners.
As such, Khalid said the current priority is to acquire the land first.
"The details of the development will need the consent of the people first. Once everyone has agreed to start the sale process, we will finalise it.
"Only when these are finalised can we reveal more details on the plan... this is just the beginning," he said.
Previously, the government had announced that the redevelopment of Kampung Baru would include residential buildings, including high-rise dwellings as well as corporate towers and retail complexes.
It had
offered
to buy land in Kampung Baru at a rate of RM850 psf, as compensation to landowners and heirs, in return for the redevelopment of the area. - Mkini