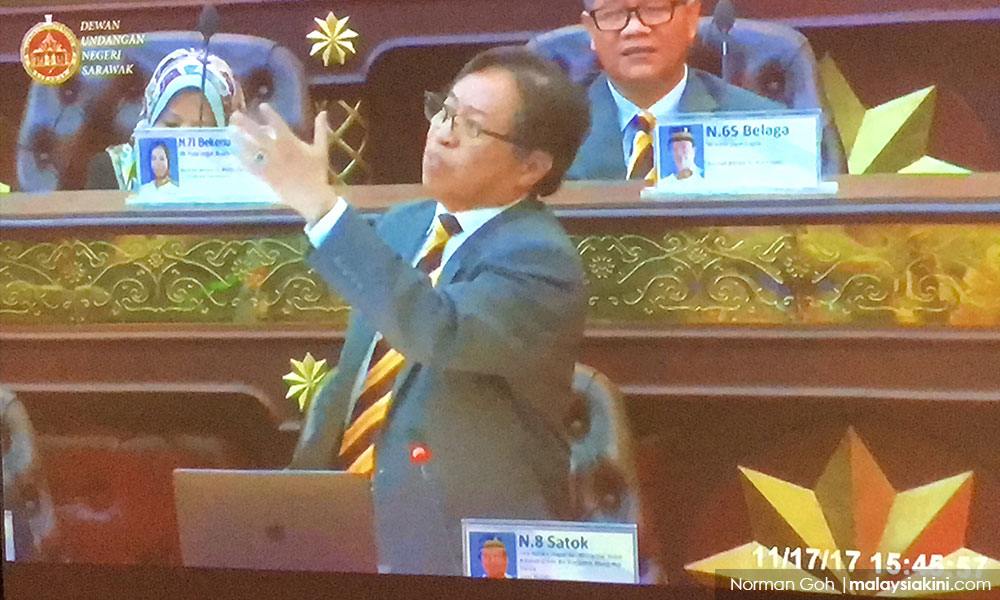 Sarawak Chief Minister Abang Johari Openg said today he disagreed with Dewan Rakyat Speaker Pandikar Amin Mulia's views on the Malaysia Agreement 1963 (MA63).
"I beg to differ with Pandikar Amin on the MA63. I think based on what is actually happening, you just cannot describe MA63 as not that important.
"As I beg to differ, (MA63) is a very important document because it is the basis of the territorial rights of Sabah, Sarawak and the Peninsular Malaysia," he told reporters after attending the convocation of the Sarawak Skills Development Centre / International College of Advanced Technology Sarawak (PPKS / i-CATS) here today.
On a related matter, Abang Johari said he will be making an announcement on negotiations relating to Sarawak's special rights and MA63 after a high-level task force discussion with Prime Minister Najib Abdul Razak.
- Bernama