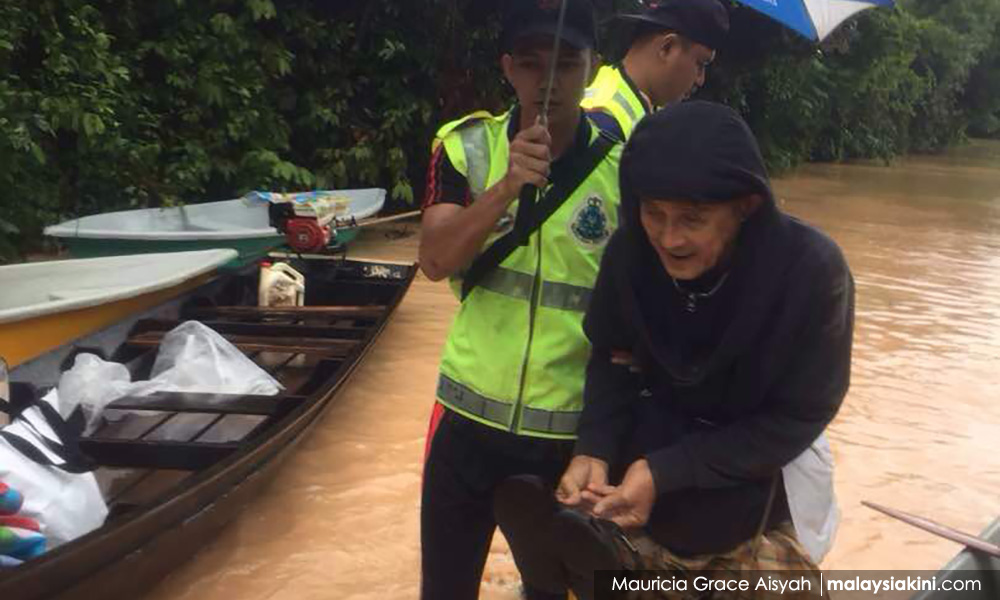 Penang Chief Minister Lim Guan Eng today announced a financial aid of RM100,000 to Kelantan, which has been hit by floods since earlier this week.
"We pray for the weather in Kelantan to not worsen. As the leader of a state which underwent a similar predicament recently, I hope the people of Kelantan will remain strong and patient," he said in a post on his official Facebook page.
According to Lim, RM50,000 of the total assistance will be channelled to the Kelantan state government, while the rest will be given to non-governmental organisations (NGOs) in the state.
Lim's announcement comes less than a month after Kelantan Menteri Besar Ahmad Yakob announced an aid of RM50,000 to Penang, when the latter state was hit by unprecedented floods, on Nov 4 and 5.
When Kelantan was hit by a deluge back in 2014, the DAP-led government extended over RM1 million in assistance to the PAS-led Kelantan.
This was when both parties were still allies in the now-defunct Pakatan Rakyat coalition.
Meanwhile, the number of flood victims in Kelantan stands at 11,341, as of 5pm, as heavy rains continue to batter the state.- Mkini