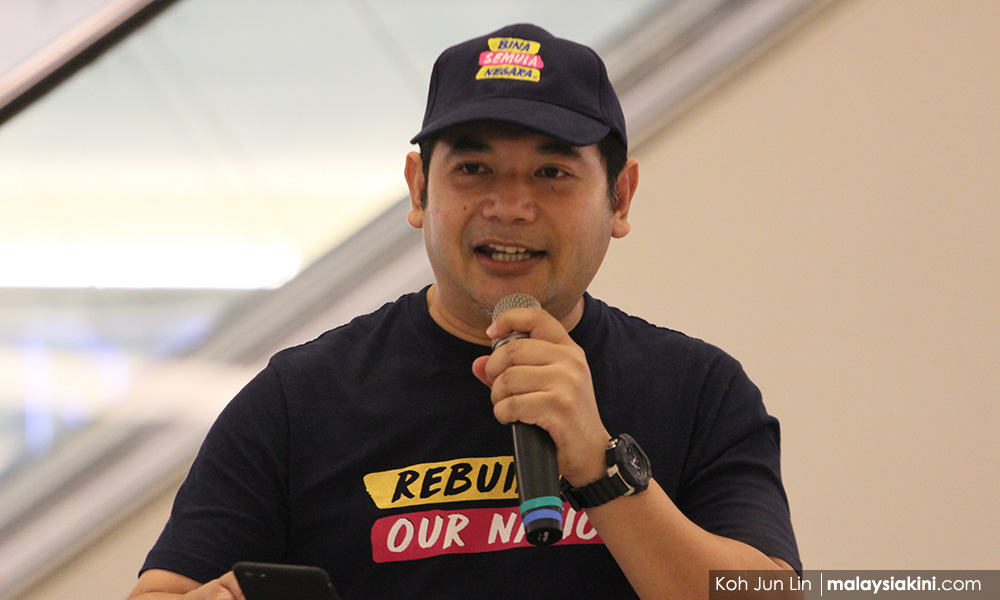 PKR vice-president Rafizi Ramli believes that the track, which billionaire Robert Kuok mentioned in his memoir, is circular in shape.
Noting that the business tycoon was concerned that racial imperatives had put Malaysia on the wrong track, the Pandan lawmaker claimed that the train is now back at a place where Malaysians once had the chance to redefine the essence of Malaysia.
"Kuok's recollection should be re-evaluated against the current backdrop.
"I think he should take comfort that younger Malaysians and younger Malays are a lot more positive and determined about our collective future," he told Malaysiakini.
The biggest stumbling block at present, according to Rafizi, is no longer racial imperatives.
"It is the much-restricted resources and means - exhausted because of corruption - that presents a completely different challenge," he added.
In his memoir, the 94-year-old billionaire, who now resides in Hong Kong, said he had met second prime minister Hussein Onn, a few years after the 1969 race riots, to implore him to bring the best brains into the government instead of relying on a race-based system.
According to Kuok, Hussein replied: "No, Robert. I cannot do it. The Malays are now in a state of mind such that they will not accept it."
However, Rafizi pointed out that much has changed since then.
"Perhaps in those days, there was more emphasis on racial perspectives given there were not enough qualified Malays.
"The reality now is different - there are more than enough qualified Malays and enough Chinese, Indians, Sabah and Sarawak bumiputera, without the baggage of the racially-charged late 60s and 70s, who should be allowed to take the rein of leadership on every facet of our country," he added.
Prolonging racial perspectives is Umno's lifeline
Furthermore, Rafizi claimed that corruption now outweighed the issue of race and prolonging racial perspectives offered a lifeline to Umno.
"My view is the issue is not even very much about race anymore.
"The issue is corruption and the prolongation of racial perspectives into society's thinking is a lifeline for Umno partly because they need to cover up their weaknesses and how they plunged the country into this mess because of corruption," he said.
Rafizi said Umno also understands that the situation now is different as younger, educated Malays are more competitive, open-minded and objective.
"It's a matter of time before the very raison d'etre of Umno is gone," he added.
Tourism and Culture Minister Nazri Abdul Aziz had
pinned
the blame on the political reality in Malaysia as the stumbling block to implementing Kuok's vision for the nation.
Whereas, former law minister Zaid Ibrahim
accused
"selfish, mediocre and weak" Umno leaders for derailing the "dream of many Malaysians."- Mkini