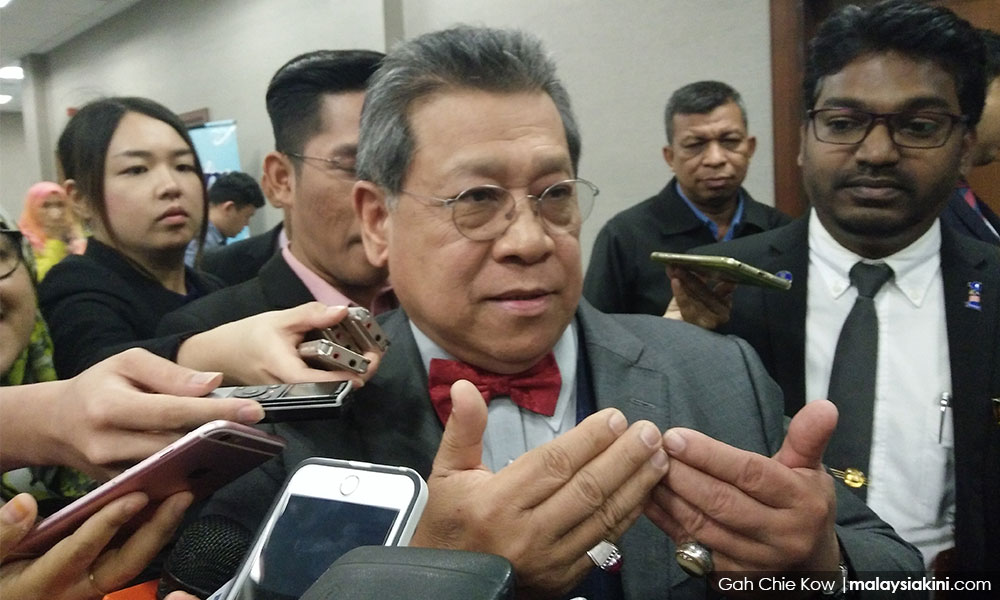 Dewan Rakyat speaker Pandikar Amin Mulia has stated that he would welcome a debate with Sarawak Chief Minister Abang Johari Openg, after brushing off his views on the Malaysia Agreement 1963 (MA63).
"Oh yes, if he wants to debate with me, he is most welcome," he said.
Abang Johari had previously disputed Pandikar's claim that the documents pertaining to the formation of the Malaysian federation were merely "
recommendations
" and not legally binding agreements.
"If he doesn't agree with me, I also don't agree with him. If he disagrees with me 10 times, I disagree with him 100 times," he told media at Parliament today.
"If he said my view is not important, I can also say his view doesn't make any sense to me.
"This is because I have been listening to the Selangor menteri besar and Penang chief minister. I am used to listening to all of them, including ministers.
"So, it doesn't make any difference to me, what is the opinion of the chief minister of Sarawak?" he said.

- Mkini