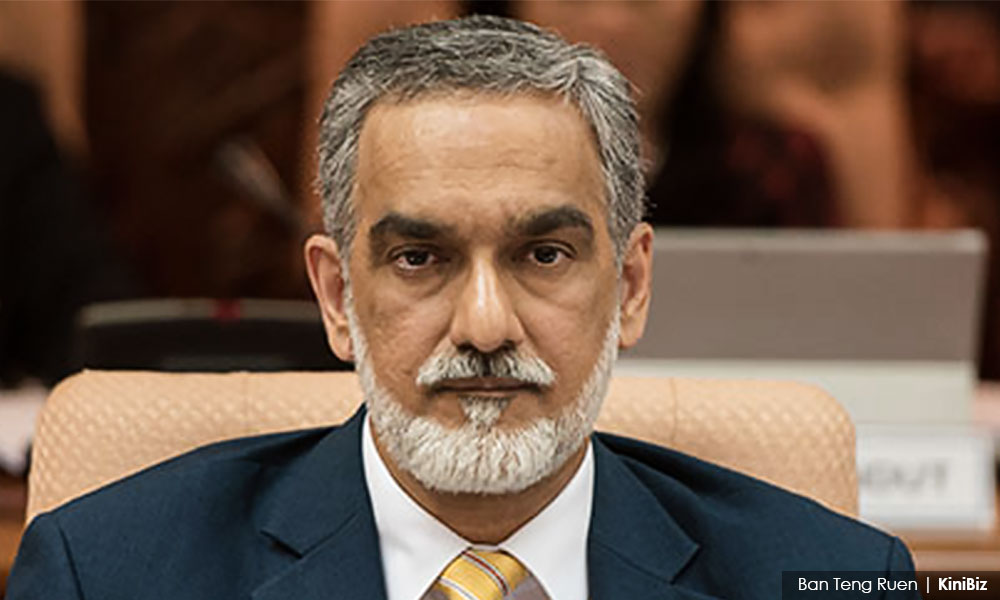 LETTER
| Exemplary leadership, particularly so within our key public institutions, is vital for Malaysia's continued progress towards becoming a truly developed nation.
Exemplary leadership can be summarised in a single word: credibility.
As stated by two leading leadership theorists, J. M. Kouzes and B. Z. Posner, "Credibility is the foundation of leadership." Credibility encompasses both competence (having the ability to excel in your job) and character (demonstrating moral intelligence).
In this regard, it is a dark moment in our nation's history that Sukhdave Singh, who epitomises credible leadership, recently announced his "early retirement" as the deputy governor of Bank Negara. He was due to retire in April 2019.
Sukhdave, who holds a PhD in Monetary and International Economics from Vanderbilt University (USA), joined Bank Negara in 1986. In April 2013, he was appointed as the deputy governor of Bank Negara for a three-year term. Due to his sterling performance, his term in the same position was extended in April 2016 for another three years. He is undoubtedly one of Malaysia's most respected economists and central bankers.
In a recent note to his friends and colleagues, Sukhdave stated his reason - albeit tactfully - for leaving Bank Negara; "All I can say is that my life in the bank has been based on certain professional expectations, and when I find myself put in circumstances where those expectations can no longer be met, there could have been no other decision for me."
Our nation definitely does not need "cari makan" or "politically correct" leaders without backbone who will sell their souls for self-serving agendas. I know too many of them.
I salute Sukhdave, whom I do not know personally, for being upright and maintaining the highest professional standards in executing his responsibilities.
History will remember him positively in the tradition of other exemplary Malaysian leaders such as the late Ani Arope, Tan Chee Khoon and Karpal Singh (Tiger of Jelutong) (photo).
I am deeply impressed with the above-mentioned well-written and succinct note by Sukhdave regarding his "early retirement" on Dec 31, 2017.
It captures the fundamental principles of exemplary leadership, including moral intelligence ("Remember that nothing shines a brighter light into the depths of your character than your behaviour when you believe that you have power over others"); practising humility ("No one gets to my position without the help of others"); and demonstrating self-respect and respect for others ("It is also never acceptable to use bullying as a means to exert your leadership. Respect yourself; respect those who work for you).
Sukhdave is also correct in stating that "leadership is a responsibility and not a privilege." Exemplary leaders demonstrate responsibility to those they lead by bringing out the best in them and attaining a shared vision and not abusing power for their own personal gain or to bully others.
Above all, he personifies impeccable integrity, the importance of which is best summed up by Warren Buffett; "I look for three things in hiring people. The first is personal integrity, the second is intelligence, and the third is a high energy level. But if you don't have the first, the second two don't matter."
In today's highly competitive world, the future well-being of every nation greatly depends on credible leadership. Leaders with credibility such as Sukhdave are indeed rare, and thus his "early retirement" is definitely Malaysia's loss.
Worse still, it adds further credence to the widely shared belief that to hold high office in the Malaysian public sector, one has to "toe the official line". Integrity is much bandied about in our public sector but seldom appreciated and rewarded by our political leaders.
What a shame! - Mkini