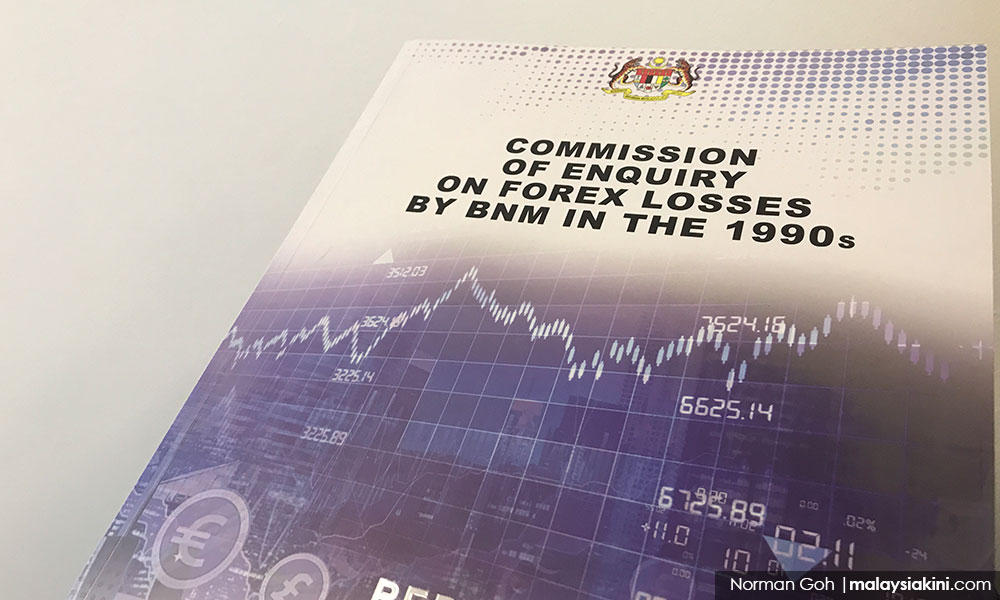 FOREX RCI
| Bank Negara's foreign exchange activities between 1980s and 1993 were "excessive" and "speculative," said the Royal Commission of Inquiry (RCI) on the forex scandal.
These activities also contravened the Central Bank Ordinance 1958, said the RCI's report, which was
released
today.
"The losses had deprived the country's economy of significant development (opportunities) and impaired Bank Negara's ability in fulfilling its role as a central bank.
"Therefore, the forex losses had a substantial impact on the country's economy," read the report.
The RCI said that there was evidence that Bank Negara once engaged in voluminous speculative trading activities for profit, sometimes up to US$1 billion in a single day.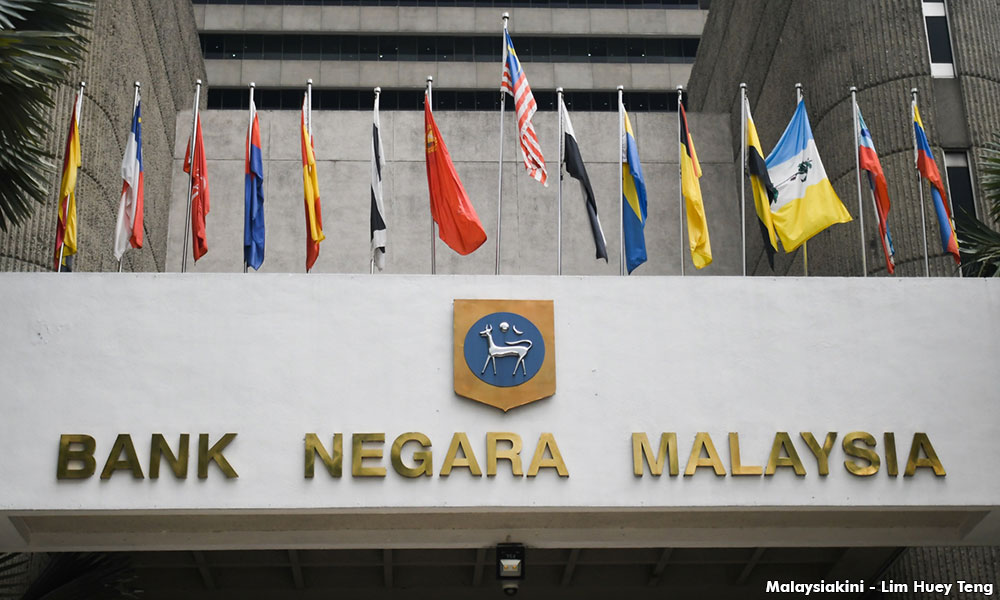 "The average monthly maturing buy-and-sell transactions for 1992 were RM149.7 billion and RM153.4 billion respectively.
"The volume of these transactions exceeded the reserves of Bank Negara, and had put the Bank at significant risk," it read.
The RCI said that although certain material witnesses argued that such activities were undertaken for the purpose of managing reserves, they could not be justified due to the "excessive" and "speculative" nature of the transactions.
The RCI had established that Bank Negara recorded RM31.5 billion in losses between 1992 and 1994 through the forex market.
Primarily, the blame was
pinned
on Nor Mohamed Yakcop, who was in charge of external reserve management at the material time.
The report also recommended investigations against then prime minister Dr Mahathir Mohamad, then finance ministers Anwar Ibrahim and Daim Zainuddin, then Bank Negara governor Jaafar Hussein, his deputy Lin See Yan, and several others, for abetting Nor Mohamed or concealing facts.- Mkini