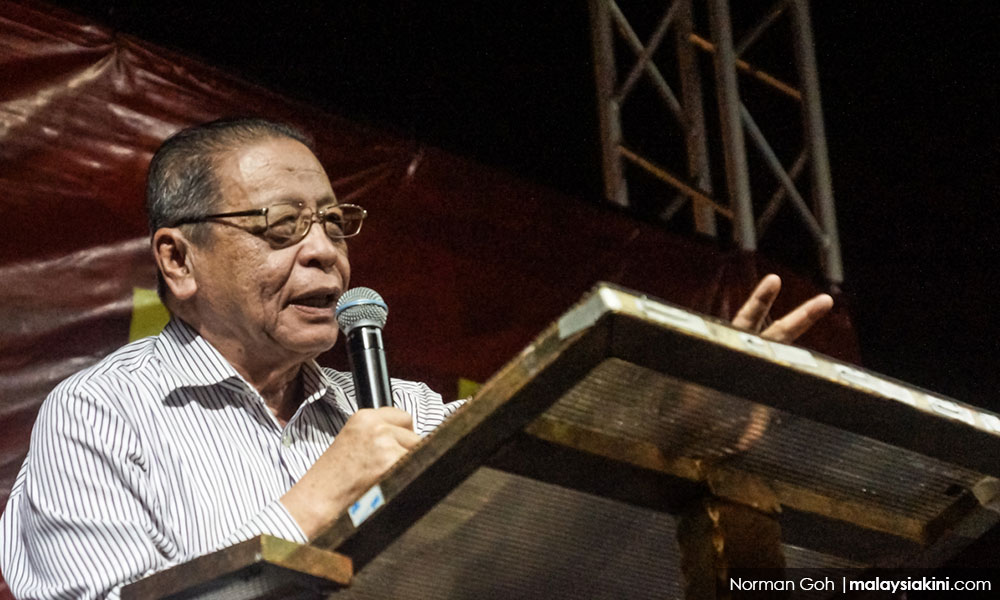 In a rare move, DAP veteran Lim Kit Siang has lauded a BN leader for setting a good example.
He commended Pahang Menteri Besar Adnan Yaakob for apologising to the state's opposition leader Tengku Zulpuri Shah Raja Puji and another DAP assemblyperson Leong Ngah Ngah.
"Adnan's act of contrition should be emulated by all politicians in Malaysia, whether in government or opposition, who should nurture the growth of parliamentary democracy with its cut-and-thrust of parliamentary debate.
"It is important that politicians must not take political criticisms as personal attacks," he said in a media statement this afternoon.
Yesterday, Adnan (
photo
), in his winding up speech at the state assembly,
admitted
that he was wrong to have threatened to punch Tengku Zulpuri when the two became embroiled in an argument over floods.
The menteri besar added that as a Muslim and law-abiding citizen, he should apologise for his previous behaviour.
According to Sin Chew Daily, Adnan also explained that his challenge to Tengku Zulpuri to "leave the chambers" was not necessarily an invitation to a physical fight outside the hall.
He suggested that the two could have had a discussion over tea and then hugged each other.
He said that since news broke about his outburst, many people had expressed their concern for him via text message, and this reminded him that people were observing his speech and behaviour.
The day after his argument with Tengku Zulpuri, the menteri besar was reported to have directed harsh words at Leong in the legislative assembly.
Following his apology, Tengku Zulpuri stood up and said he had forgiven him.
The DAP assemblyperson added that he had not taken the remarks to heart, as he knew Adnan was a straightforward person.- Mkini