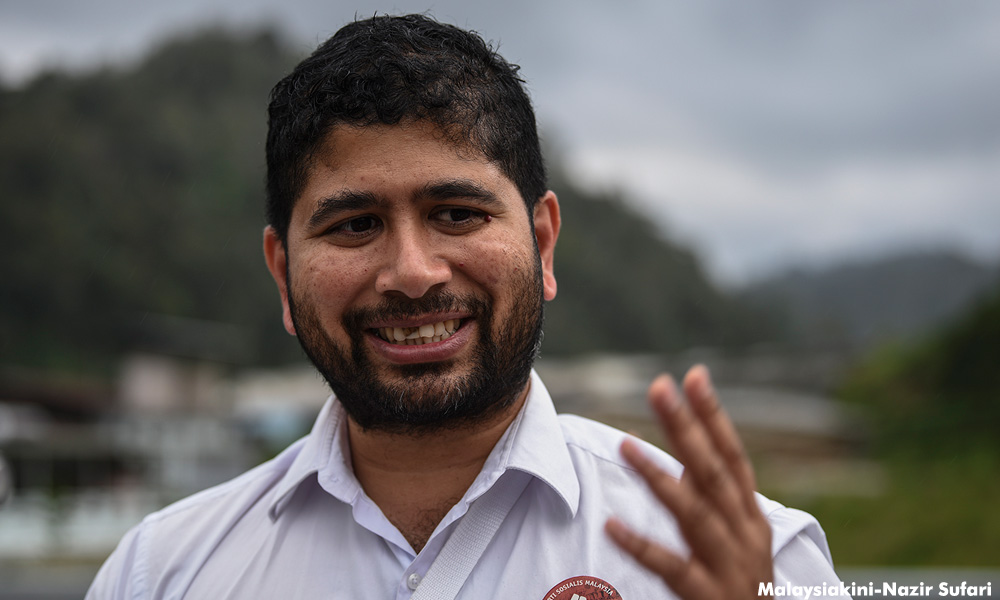 PSM Cameron Highlands has asked Bukit Aman not to repeat the arrest of residents in Pahang when they attempt to meet with the Menteri Besar Adnan Yaakob over land rights issues this Dec 12.
"Today we sent a memorandum to the inspector-general of police (IGP) asking the police to be professional and not to be proactive on Dec 12 where we have an appointment to meet with the Pahang MB to solve (the) small landholders' issues in Cameron Highlands," said Suresh Kumar, who is the PSM Cameron Highlands secretary, to Malaysiakini today outside the Bukit Aman police headquarters.
"This is based on our experience from 2012, where 31 of us got arrested while waiting for the appointment from the MB in front of the MB's office."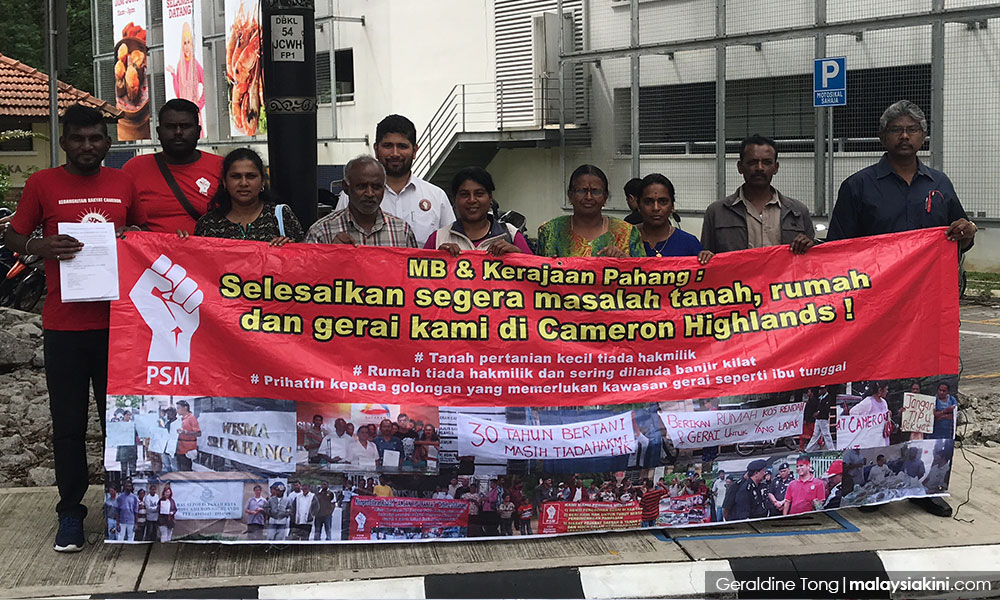 Back in July 2012, a group of 31 residents and activists from Cameron Highlands were
arrested
for refusing to disperse from outside the MB's office in Kuantan.
The group, which was led by Kumar, were
released
without charges the following day.
Kumar said the Dec 12 meeting was the second time Adnan had granted them an appointment in one year, the last one being Oct 3, 2017.
However, he said Adnan cancelled the October meeting a day before the appointment.
"We believe he might cancel even this appointment," Kumar said. "The group has decided that even if he cancels on Dec 12, we are going to go ahead on that day and we will sit there in front of the MB's office until he meets us.
"So we want the police not to behave (like) what they did in 2012 and let the people talk with the government to settle these issues," he said.
The group has also promised the police that their gathering in front of the MB's office will be a peaceful one.
Kumar added that their memorandum was received by Bukit Aman corporate communications officer Norhafizah Mohd Yusah, who said she will inform IGP Mohamad Fuzi Harun of their memorandum and obtain a reply from him.- Mkini