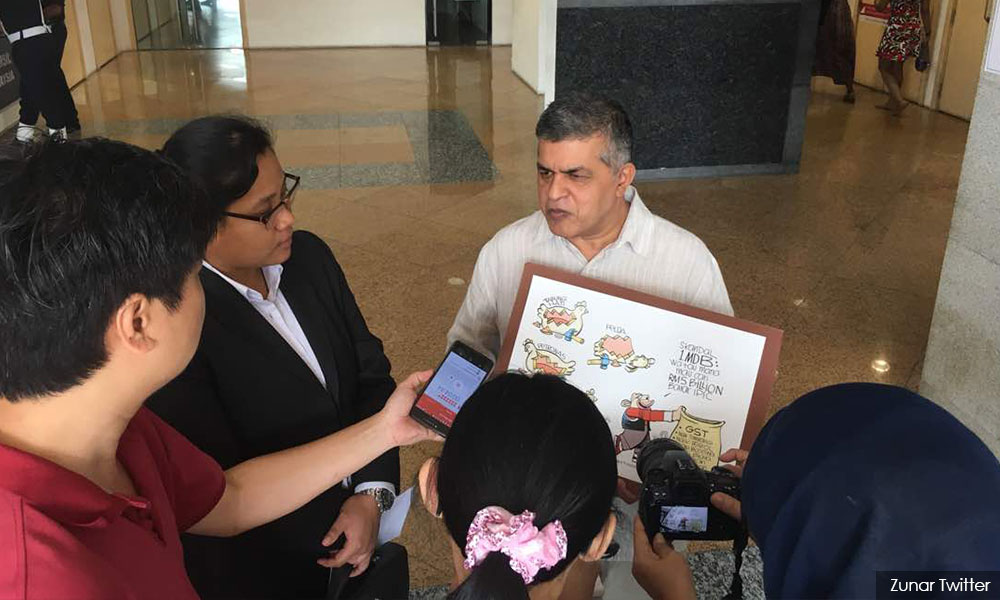 Cartoonist Zunar has failed in his bids to bring four constitutional questions to the Federal Court and to challenge his travel ban in the Kuala Lumpur High Court.
This follows High Court judge Justice Azizah Nawawi who ruled that the application is without merit.
"The constitutional issue posed does not arise from his substantive (main) application and this application is without merit.
"On the substantive application, this court is bound by the decision in several cases, the latest (Tony) Pua Kim Wee's decision (at the Federal Court)," she ruled.
Justice Azizah further ordered Zunar to pay RM5,000 costs to the government.
Zunar, whose real name is Zulkiflee SM Anwar Ulhaque, said he will appeal today's decision and lamented that he must be the only cartoonist in the world not being allowed to travel abroad.
"In fact, I was scheduled to attend a conference in London tonight as I have written to the police and immigration two weeks ago to be given some leeway for me to go there. There was no reply.
"Even I have a friend a cartoonist from Kenya who is surprised with my predicament. We thought Africa was bad but then...," he said.
He also said he is the only person out of the several applicants whose travel ban is still in place.
He pointed out that even Maria Chin and Petaling Jaya Utara MP Tony Pua's travel bans were lifted, but his still remained. - Mkini