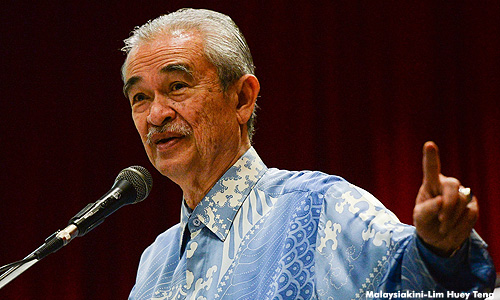 Penang Chief Minister Lim Guan Eng is shocked that the Royal Commission of Inquiry (RCI) into Bank Negara's foreign exchange (forex) scandal had placed the losses at RM31.5 billion.
Previously, he remembered the losses were stated as RM10.7 billion when he debated with then finance minister Anwar Ibrahim in 1990s, as Kota Melaka MP.
"This is a difference of RM21 billion. How do you hide RM21 billion, such a colossal figure in Bank Negara's accounts?" he asked during a press conference in Parliament this afternoon.
Lim, who is also DAP secretary-general, said this raised a serious question.
"It is not easy to amortize RM21 billion over 10 years. You would be detected by the International Monetary Fund (IMF) and observers who look through the accounts.
"We want to know how it was done and that it can be done so cleverly that even international experts could not detect it. Don't forget, Bank Negara was awarded the best central bank in the world. How come it was not detected?" he asked.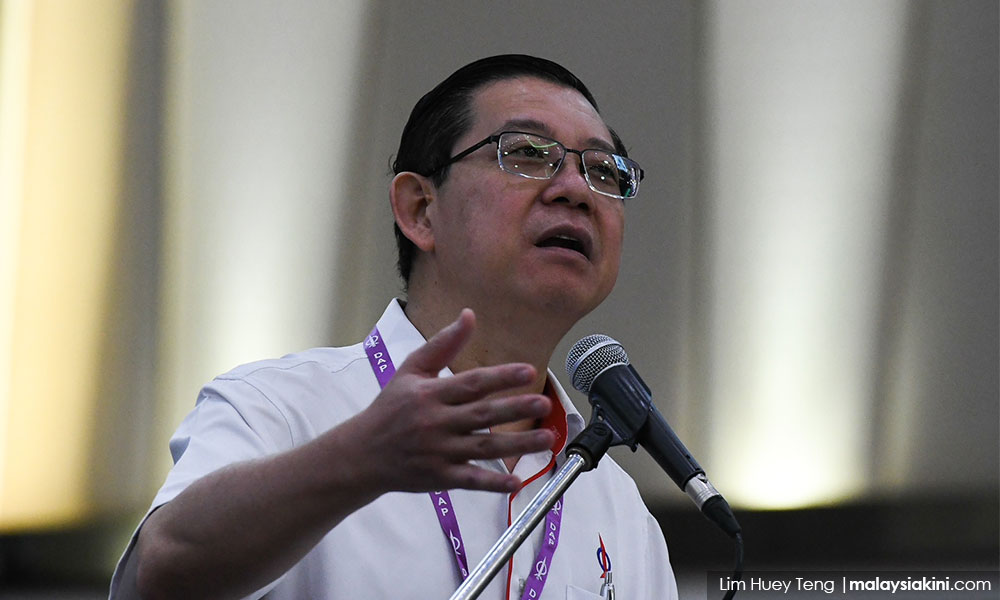 Lim, who requested that the RCI findings be debated in Parliament, also questioned how former premier Dr Mahathir Mohamad's successor Abdullah Ahmad Badawi was in the dark about the matter.
"If it was amortized over 10 years, it should cover 10 years after 1992, till 2002, 1993-2003, 1994- 2004.
"Who was the prime minister and finance minister then? Don't tell me the prime minister at the time did not know this.
"Are you saying that you (the authorities) want to seek an explanation or (initiate) action against Pak Lah (Abdullah) who was the prime minister at the time," he added.
The Bagan MP said this is the reason why he requested that the matter be debated in the House.
How come it can be hidden so cleverly?
On a sarcastic note, Lim, who is an accountant, said a lesson should be conducted on how to amortize such a massive sum over a decade.
"Balance sheet accounting... You must balance up. This is the principle of basic bookkeeping. Otherwise, you can't balance your book.
"How come it (RM21 billion) can be hidden so cleverly?
"Nobody detected it until RCI revealed this (RM31.5 billion). If you talk about creative accounting, even Enron, Lehman Brothers and all should learn from Malaysia," he added.
Lim also said that as far as Pakatan Harapan is concerned, action can be taken against Mahathir and his then deputy Anwar Ibrahim if the pair had committed wrongdoings.
However, the opposition leader said if there was a conspiracy to conceal facts at the time, what guarantee is there that the same is not happening with the 1MDB scandal and others at present.
"Are we going to discover this 20 years later?" he asked.
The RCI had recommended that an investigation is carried out to determine if Mahathir and Anwar had concealed facts regarding the forex losses from the cabinet.
According to the commission's report released this afternoon, the pair had likely
abetted
Nor Mohamed Yaakop and hid certain facts from the cabinet. Both are grave offences under the Penal Code.
Nor Mohamed was in charge of several portfolios in Bank Negara at the time, including the management of external reserves.
The RCI also said Mahathir and Anwar were aware of the extent of Bank Negara's losses in the foreign exchange markets in the early 1990s.- Mkini