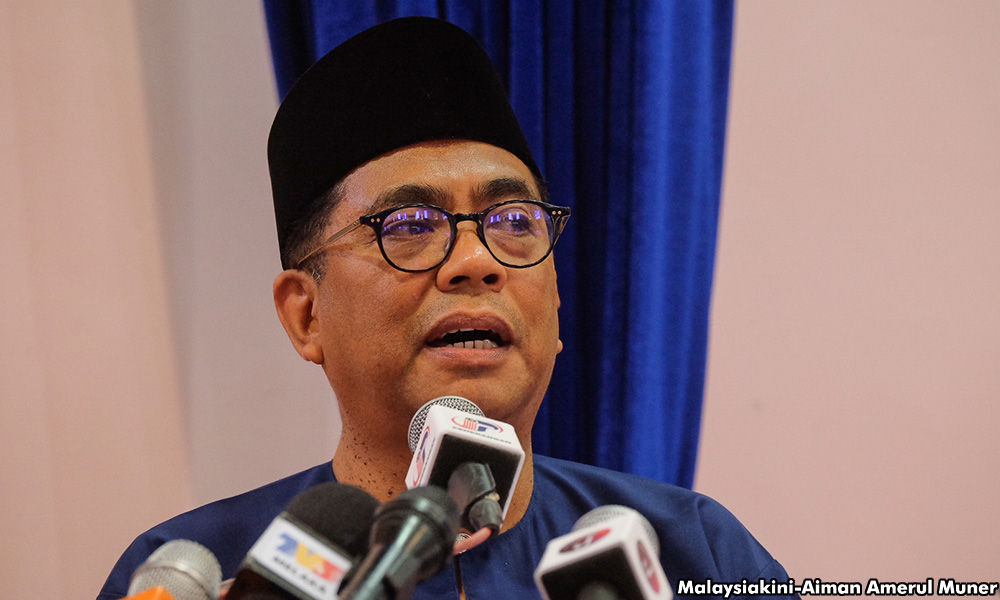 Johor Menteri Besar Mohamed Khaled Nordin will address an allegation linking him to corruption involving property at the winding-up of the debate on Budget 2018 at the Johor State Assembly sitting on Monday.
Speaking to reporters after the State Assembly sitting here today, he said he was aware of the matter and was prepared to answer all allegations at the winding-up session.
"It is actually a court matter (the trial is ongoing), so I am not going to talk about it outside (the assembly), wait for Monday. I am not going to run, I am here," he said.
At the assembly on Monday, Senai state assemblyperson Wong Shu Qi (
photo
) had enquired about the truth of the allegation that Mohamed Khaled was accused of accepting a sum of money from the developers to convert the status of housing lots from Bumiputera to non-Bumiputera.
This followed the posting of several documents in a blog which allegedly included the statement of a witness in the Malaysian Anti-Corruption Commission investigation into a property scandal involving state housing and local government committee former exco Abd Latif Bandi.
The witness was believed to have lodged a police report here yesterday on the matter, urging the police to investigate the blogger.
- Bernama