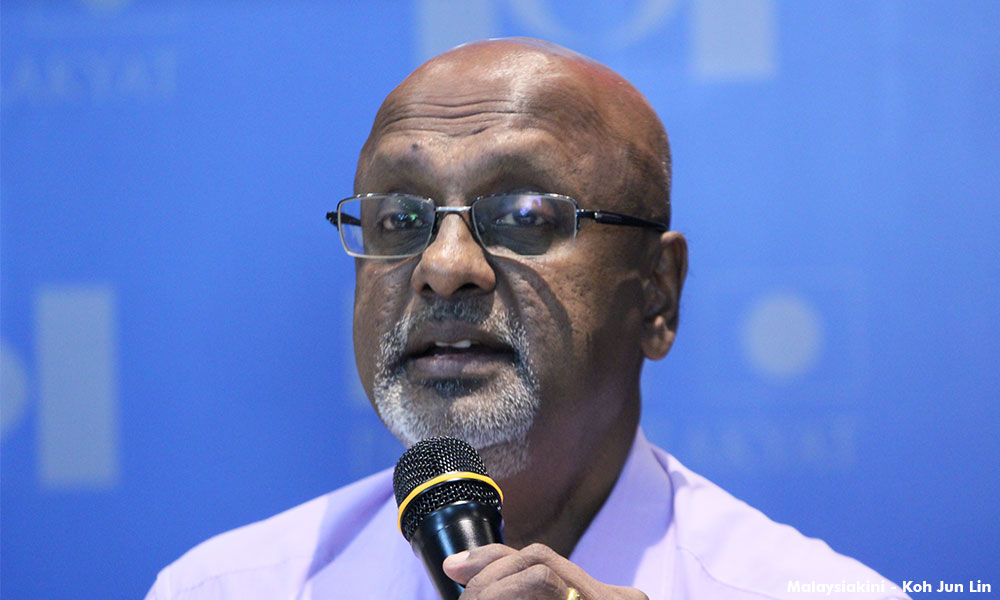 Anwar Ibrahim's lawyer R Sivarasa said his client did not mislead the cabinet over Bank Negara's foreign exchange (forex) losses in the 1990s.
The PKR MP said Anwar had briefed the cabinet and Parliament at the material time based on the auditor-general's report on the matter.
He said the auditor-general's department had professional accountants while Anwar had relied on them to do his work as a finance minister.
"Anwar had told the RCI that these are professionals and they signed the report. The question of misleading (the cabinet) does not arise.
"Don't expect a non-accountant to question the accountant who was entrusted to do the audit. You can't challenge it. (The professionals) signed off the account," he told a press conference in Parliament this afternoon.
Sivarasa was commenting on the Royal Commission of Inquiry (RCI) report which said that former premier Dr Mahathir Mohamad and Anwar, who was deputy premier then, had likely abetted Nor Mohamed Yaakop and hid certain facts from the cabinet.
Both are grave offences under the Penal Code.
Nor Mohamed was in charge of several portfolios in Bank Negara at the time, including the management of external reserves.
The RCI also said Mahathir and Anwar were aware of the extent of Bank Negara's losses in the foreign exchange markets.
The report, which was tabled at the Dewan Rakyat today, claimed that
RM31.5 billion
was lost due to Bank Negara's "excessive" and "speculative" foreign exchange activity between 1992 and 1994.
Meanwhile, PKR president Dr Wan Azizah Wan Ismail, who is also Anwar's wife, accused Putrajaya of attempting to score political points by tabling the report on the last day of the Dewan Rakyat sitting.
"Why did they wait until the last day? This is politically motivated," she told reporters in Parliament.
DAP secretary-general Lim Guan Eng is attempting to have the RCI findings
debated
at the Dewan Rakyat today.- Mkini