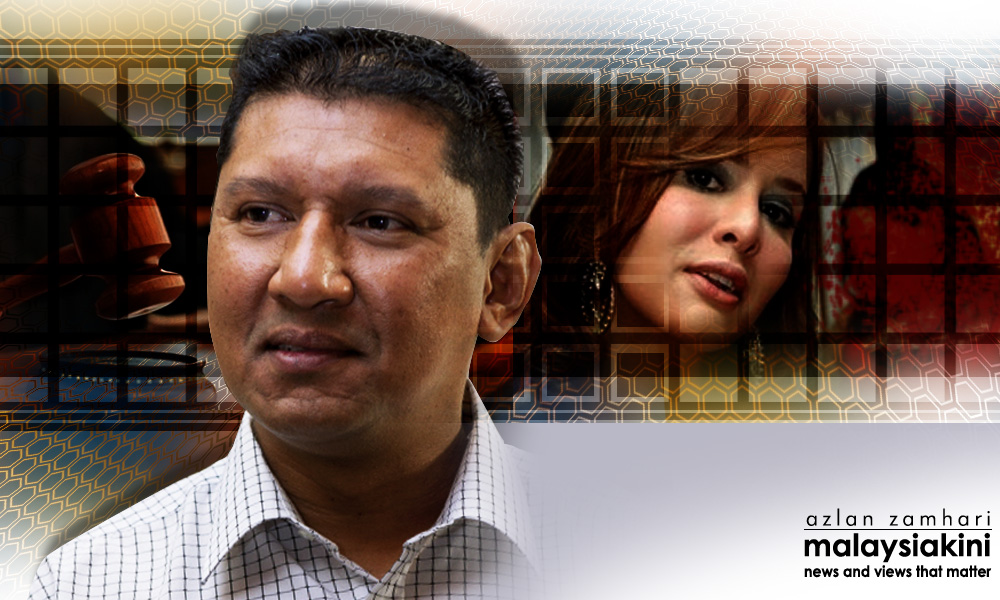 The Federal Court granted leave today to Noor Azman Azemi, the former driver of actress Zahida Rafique in his appeal of a defamation suit against his former employer.
This follows a three-member bench led by Chief Justice Md Raus Sharif who allowed Noor Azman to pose a question of law if a police report is considered absolute privilege.The other judges are Chief Judge of Malaya Ahmad Ma'arop and Balia Yusof Wahi.
The question was in regards to an individual claiming absolute privilege if he or she repeats the content of the defamatory statement in a police report to the world at large, including the media.
Zahida subsequently told the press then alleging Noor Azman (photo) stole RM200,000, which the former driver denied.
It was previously reported that Noor Azman
had won
in his defamation suit at the Kuala Lumpur High Court when the court had ordered the actress to pay RM150,000 and dismissed Zahida's counter-claim.
Justice Hue Siew Kheng had ruled that Zahida had not only defamed Noor Azman but had also fabricated an invoice during her testimony in court.
In his judgment, Justice Hue said; "She had presented various versions regarding the source of the RM200,000. There is a contradiction in evidence given by Zahida and businessman and Puncak Utas owner Shaheful Ardan Adenan with regards to the money.
"Zahida claimed it was a commission for her loan of RM20,000 given to the businessman. She also claimed the money was part of a profit of RM243,000 which Shaheful gave as a return on her investment.
"However, the businessman in his testimony said the RM200,000 was given as 'wang ihsan' (complimentary money)."
However, a three-member Court of Appeal bench chaired by Justice Lim Yee Lan in May this year allowed Zahida's appeal and ordered Noor Azman to pay RM200,000 and RM50,000 costs on the actress counterclaim.
Justice Hasnah Mohamed Hashim who sat with Justice Lim said the appellate court is
entitled to interfere
in this case as there was cogent evidence to show how the monies were obtained by Zahida and that the conduct of Noor Azman on the day of the incident on Feb 29, 2012, was questionable.
"The statement made by Zahida as published in Harian Metro is protected privilege extended from the report she lodged with the police," Justice Hasnah ruled.
Noor Azman is represented by Gopal Sri Ram and Latheefa Koya while lawyer Muhammad Shafee Abdullah appeared for Zahida.- Mkini