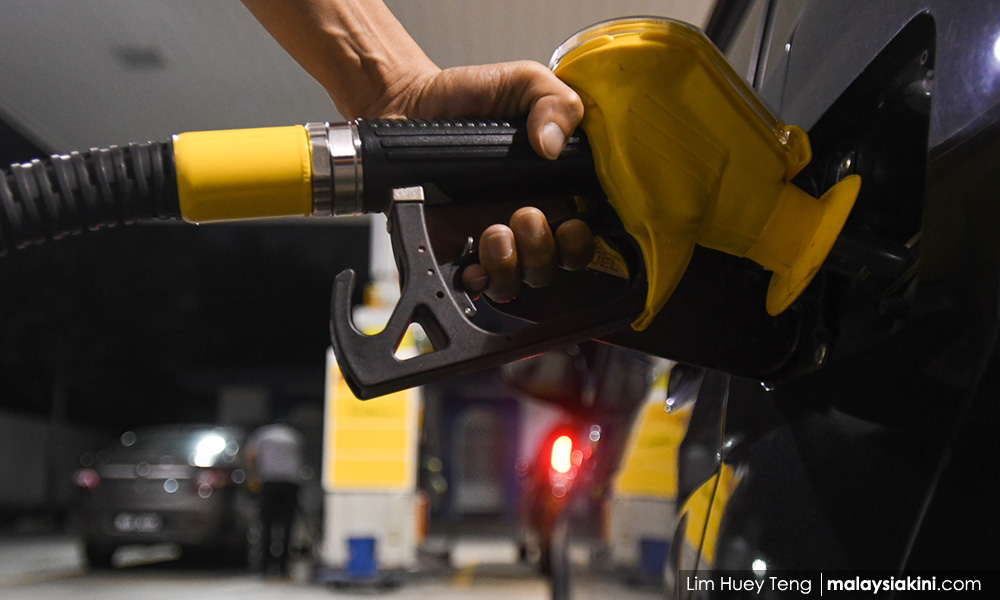 Petrol prices will remain the same this week, while the price of diesel will go up two sen, come midnight.
RON95 and RON97 prices are maintained at RM2.30 and RM2.58 per litre, respectively, while diesel will cost more, at RM2.25 per litre.
This comes following the price decrease across the board last week, following six weeks of increase.
New fuel prices are announced every Wednesday, with pricing mechanism being introduced in April this year.
Weekly fuel prices are determined based on the average Means of Platts Singapore (Mops) price, as well as the average ringgit strength against the US dollar in the previous week.

- Mkini