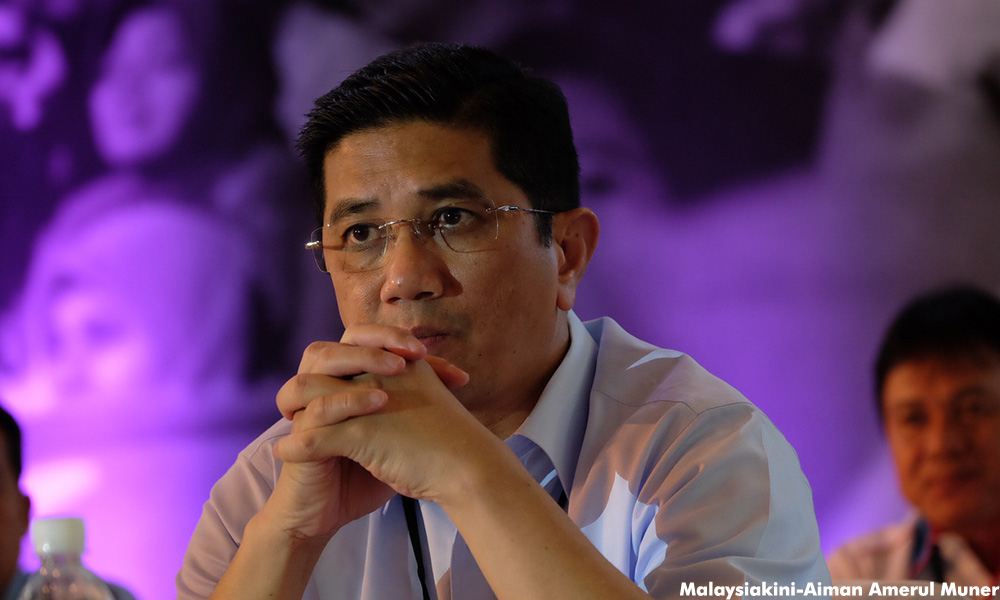 The Selangor Menteri Besar's Office today criticised the "premature" leaking of information on Mohamed Azmin Ali's nephew, who was arrested by MACC for alleged involvement in illegal sand and gravel mining in the state.
In a statement, the office's strategic communications director Yin Shao Loong called it an "evil conspiracy" to tarnish the reputations of Azmin and the Selangor government.
"We do not question the MACC's responsibility to carry out investigations.
"But in this case, we regret that information was widely leaked out on social media and pro-Umno blogs, even before the arrest was made.
"This shows that there is an 'evil conspiracy' to tarnish the reputation of the menteri besar and the Selangor state government as the 14th general election approaches," Yin said in the statement.
The MB's office nevertheless welcomed the MACC investigation into the matter, provided it is conducted transparently.
Administration welcomes the probe
"The administration welcomes the probe, if it is carried out in a professional and transparent manner, and without the influence of any parties with interests.
"It should be reminded that this arrest should not be used as a 'tool' to distract the people from the corruption and kleptocracy scandals involving the country's leaders," he said.
"The Selangor government steadfastly holds onto principles of responsibility and transparency in all business involving the government, to ensure the interests of the people and the state are upheld."
Earlier today, it was reported that MACC had
arrested
Azmin's 34-year-old nephew and three others over alleged involvement in illegal sand and gravel mining at a location in Kajang since 2014.
The suspects, comprising two directors of a sand mining company, one site manager and an advertising agency employee, allegedly bribed local government officers in the district to not take action against the illegal activities.
All the men, aged between 34 and 67, were today remanded for seven days, until Dec 6.
MACC also froze RM4 million in accounts belonging to the company.- Mkini