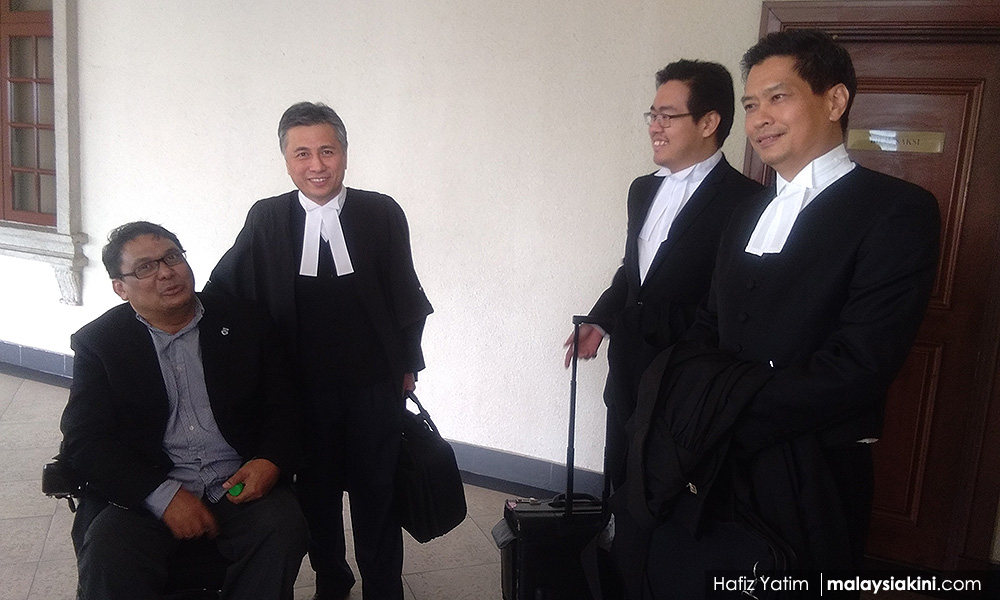 Islamic Renaissance Front (IRF) has obtained leave from the High Court in Kuala Lumpur today to challenge the ban on three of its published books.
It includes a book by Turkish author Mustafa Akyol titled "Islam Without Extremes: A Muslim Case for Liberty" which was translated into the Malay language as "Islam tanpa Keeskstreman: Berhujah untuk kebebasan".
The other two books titled "Wacana Pemikiran Reformis Jilid 1" and "Wacana Pemikiran Reformis Jilid 2", were published in 2012 and Oct 2014 respectively, and authored by Dr Ahmad Farouk Musa. The translated book by Akyol was published last year.
The books were
banned
by the Home Ministry in September and October after a circular was issued.
Today, Justice Kamaludin Md Said allowed the first step by Farouk, the IRF chairperson and director, to challenge the ban.
IRF is seeking an order of certiorari to quash the ministry's No 31 and 32 orders which gave effect to the book ban, and a declaration that the ban was ultra vires of the Federal Constitution.
The movement is also seeking a declaration that Section 7 of the Printing Presses and Publications Act 1984 (PPPA) was unconstitutional, null and void.
This was disclosed by IRF lawyers Tunku Farik Ismail and Khoo Guan Huat after Justice Kamaludin made his decision in chambers.
Senior federal counsel Shamsul Bolhassan who appeared for the Home Ministry had earlier objected to IRF's third declaratory relief that Section 7 of PPPA was unconstitutional and void.
However, Tunku Farik said, the court had directed that the matter is raised during the hearing when the merits of the application are presented.
"A case management date has been fixed for this purpose on Dec 13 before the registrar," said Tunku Farik.
The lawyers have also filed another application at the Federal Court last Friday to raise the constitutionality of Section 7.
Book ban unreasonable
Farouk filed the judicial review application on Nov 7 to challenge the ban on the three books.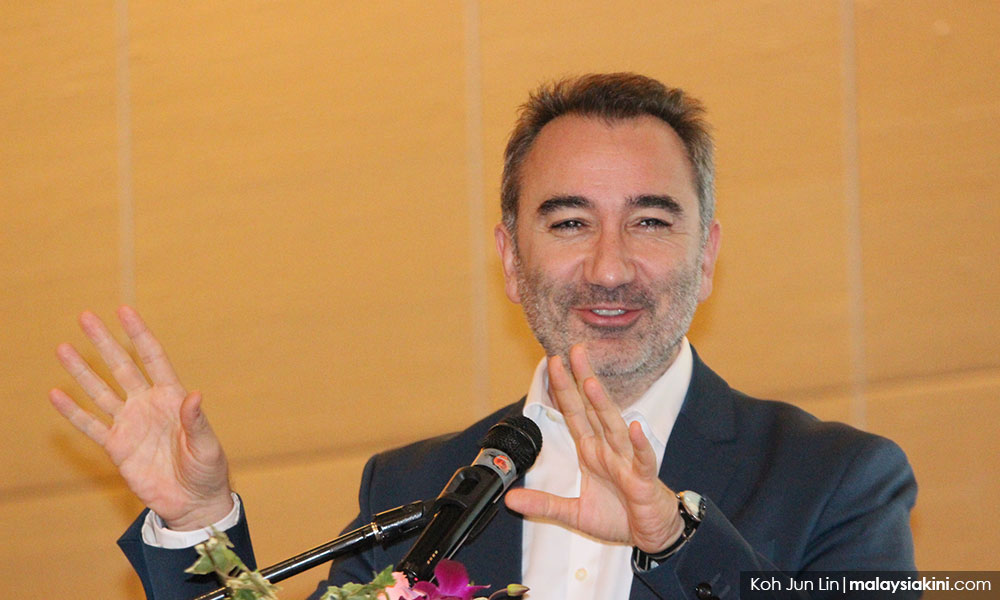 This came after Deputy Prime Minister Ahmad Zahid Hamidi said the ban on the book written by Akyol (
photo
) was imposed because it was found to contain an ideology which
contravened
the norms of Malaysian society.
However, IRF in its application claimed that they were not directly informed of the ban and the Home Ministry did not issue any show cause letter over the three publications.
"Since 2012, 2014 and 2016, the dates of the publication of the three books, IRF did not receive any complaints from the ministry or the public over the publications which are said to affect the country's national security and morals," it said in its application.
IRF cited the press statement issued on Oct 9 which contained the No 31 and 32 orders as not rational and unreasonable.
"In this matter, the respondent (Home Ministry) failed to explain or give reasons to suggest the books promoted the idea of liberalism and logic to evaluate facts, or contain elements that deride Islam or deviate from true Islamic teachings."- Mkini