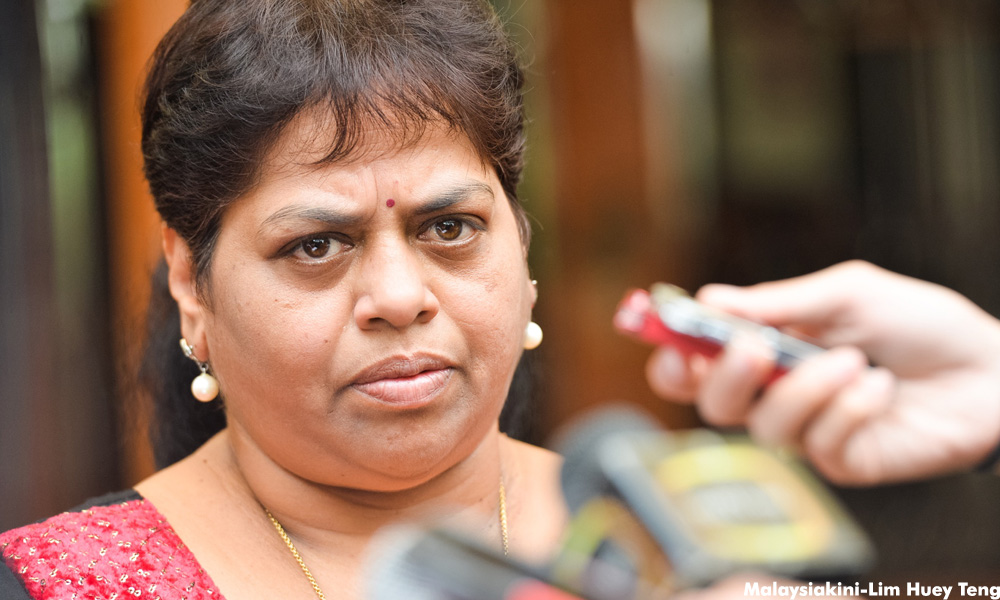 The widow of P Balasubramaniam, A Santamil Selvi, has sought to strike out a "second" defence statement filed by Deepak Jaikishan, and also have senior lawyer Muhammad Shafee Abdullah to be removed from representing the carpet businessman at the High Court proceedings in Kuala Lumpur.
Santamil filed both applications on Nov 17 to strike out Deepak's second defence statement that was filed by Shafee's firm on Nov 6.
It is understood that Santamil's lawyer, Americk Sidhu, and Sarawak Report editor Claire Rewcastle Brown have affirmed an affidavit for this purpose.
It was
reported
on Nov 9 that Deepak gave two conflicting defences on the case, the first given by the carpet businessman himself to Americk on Oct 25, when he had then discharged Shafee. However, this defence given to Americk was not filed in court.
Following his re-appointment of Shafee at the end of October, Deepak, through Shafee's law firm, filed the "second defence" on Nov 6, which Santamil is now seeking to strike out.
Americk's firm had sent a letter to presiding High Court judge Hue Siew Kheng, dated Nov 7, citing the discrepancy of the two defence statements, and a copy of Deepak's defence, which was given on Oct 25, was also attached to the letter given to the court.
A file search on the letter and Deepak's earlier defence statement reveals that Prime Minister Najib Abdul Razak and his wife Rosmah Mansor had been implicated in the events leading to the exile to India of Balasubramaniam and his family, for five years from 2008 to 2013.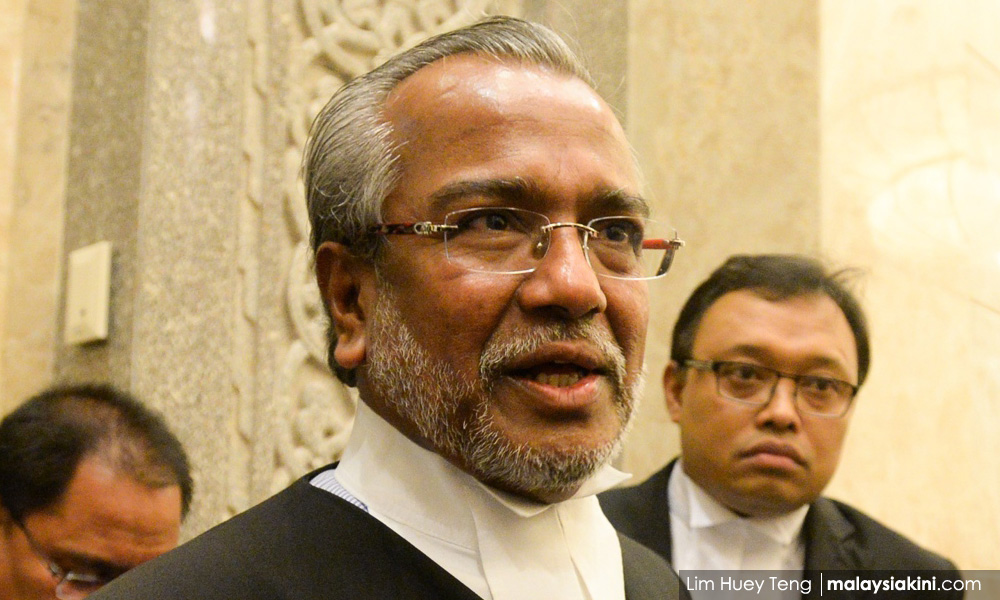 However, in the second defence filed by Shafee, Deepak states that he had no knowledge of the purported involvement of the prime minister and his wife.
Also in the second defence statement filed, Deepak sought to strike out the suit filed by Santamil Selvi and her three children.
Americk now a potential witness
Lawyer Manjeet Singh Dhillon appeared for Santamil during the case management of the matter today, while Deepak was represented by Sarah Abishegam.
Manjeet said he would be co-counsel in this case for Santamil, along with former Federal Court judge Gopal Sri Ram, as Americk now stood as a potential witness in the case.
The lawyer said that Shafee has sought for time to reply to Santamil's application to strike out the defence and to discharge him from representing Deepak. The court then fixed Dec 7 for the case management.
That is the same date for which the court has also fixed to hear the application from Najib, Rosmah and the other defendants in the matter to strike out Santamil's suit.
On Nov 1, Najib and Rosmah
in their defence
against the widow's suit denied all the allegations made by Santamil in her statement of claim and sought to strike out the suit on grounds of res judicata and estoppel.
Santamil Selvi filed the suit on Aug 1, claiming injury and loss of income, following the family's exile to India in 2008, after Balasubramaniam's second statutory declaration (SD) on the murder of Altantuya Shaaribuu.
On Nov 27 and 28, 2012, Deepak, in interviews with Malaysiakini, said he regretted being a fixer in Balasubramaniam's second SD, in which he reversed the claims made in his first SD.- Mkini