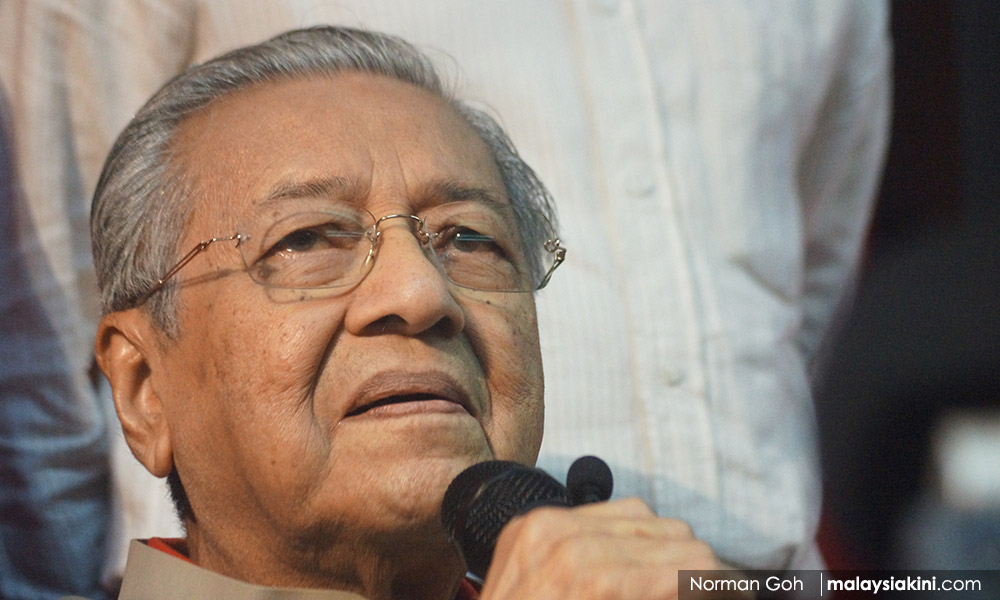 The police are ready for any possibility in relation to Pakatan Harapan chairperson Dr Mahathir Mohamad's scheduled visit to the Pekan parliamentary constituency tomorrow, said Pekan district police chief Amran Sidek.
"The police are ready to face any possibility," he told Malaysiakini revealing that one hundred police personnel will be deployed to monitor the situation.
He also confirmed that a notice has been submitted by the programme's organisers informing the police of the event and its schedule.
"The organisers have been interviewed and they were given 13 conditions that must be followed," said Amran, citing Section 15 of the Peaceful Assembly Act.
Pahang Pakatan Harapan secretary Kamarzaman Mohamed Yunus told Malaysiakini that he had obtained a police permit to hold the programme.
"We just got the permit. I just got back from the Pekan district police headquarters," he said.
Pekan Umno division committee member Abdul Rahim Yahya had before this told
Malaysiakini
that it was better for the programme to be
cancelled
as there "will be fights".
Rahim said many youths in the area had approached him about Mahathir's visit and they were planning to do "many things".
He also claimed that no permission was obtained by the organisers to hold Mahathir's programme in the area.
image: https://i.malaysiakini.com/423/14913e091a0352c83c4d235b0895c89f.jpg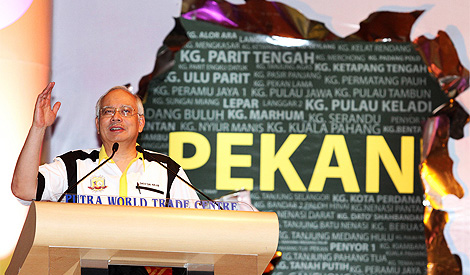 Pahang Pakatan Harapan chairperson Fauzi Abdul Rahman had taken Rahim to task for his warning against Mahathir, adding that other parties could also find gangsters if such
threats
were condoned.
Mahathir is expected to arrive in the Chini area in the afternoon tomorrow, before going on a walkabout at an Orang Asli settlement there.
He will also be speaking at a ceramah in the Chini area at night.
Other Harapan leaders who are scheduled to attend the event are Amanah president Mohamad Sabu, PKR secretary-general Saifuddin Nasution, state DAP chairperson Leong Ngah Ngah, Pahang Bersatu leader Wan Mohd Shahrir Wan Abdul Jalil and National Felda Settlers' Children's Association (Anak) chairperson Mazlan Aliman.- Mkini