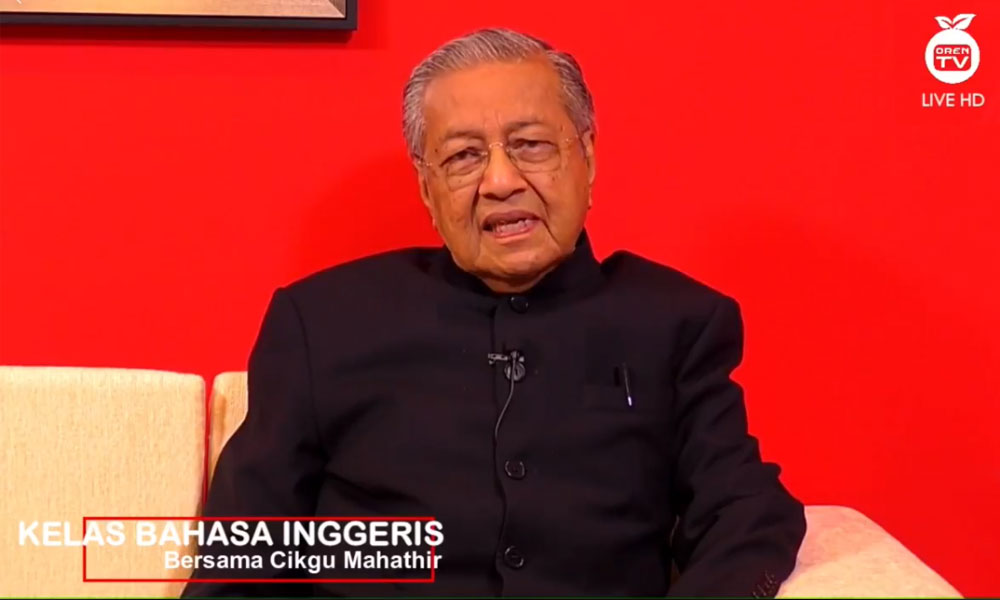 Pupils can master the English language if schools make it compulsory for them to read three works of fiction a year, Dr Mahathir Mohamad says.
In an "English Class with Mahathir" live Facebook session today, the Pakatan Harapan chairperson offered a few tips on how young Malaysians can increase their fluency in the language.
"Beside textbooks, read storybooks. I am of the view that if classes make it compulsory every year for pupils to read three books and are questioned (on the books) by their teacher, I am confident they will be fluent in English," he said.
"Secondly, they should not be shy in speaking English, even if they are not good at it initially," Mahathir said when asked by the session host, Bersatu Youth chief Syed Saddiq Syed Abdul Rahman.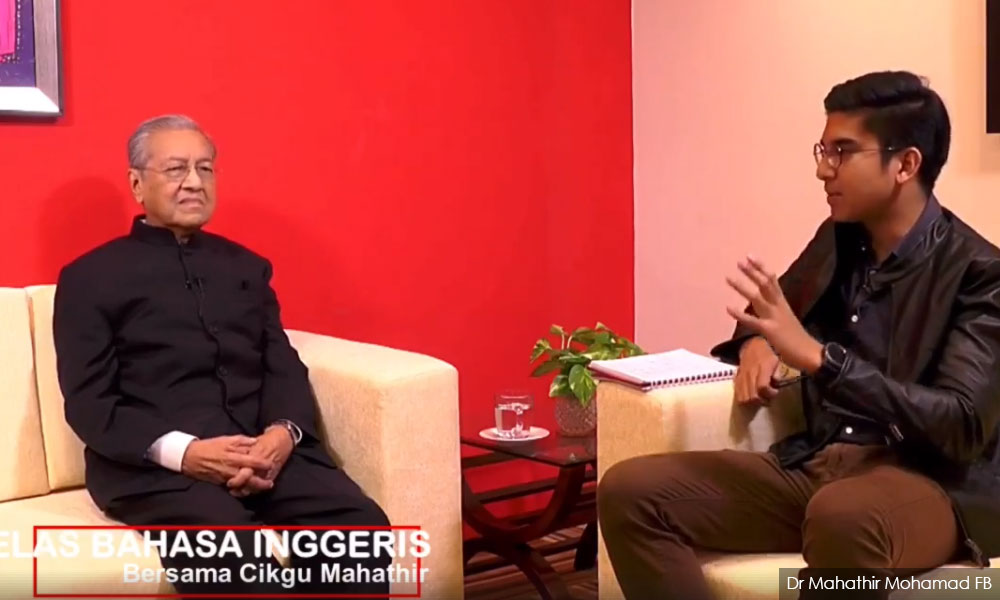 In the session, the former prime minister also revisited the Teaching and Learning Science and Mathematics in English (PPSMI) policy, which he introduced in 2003 - but was later abolished after it received heavy criticism from certain education groups.
Though defending his policy, the Harapan prime ministerial candidate stopped short of saying whether the coalition would reintroduce PPSMI if it came to power after the coming 14th general election.
Mahathir also said that the Malay community should move away from vaunting Bahasa Malaysia as the only language that needed to be mastered.
"This is a wrong view," he said, explaining that those who master a single language will live in a relatively narrow world, as they will only be able to communicate with those from the same linguistic community.
"In a modern world today, everyone should master at least two languages," he added.
Mahathir pointed to advanced countries such as Japan, South Korea and Germany, which emphasise their respective native languages but still use English to communicate with the rest of the world.
He claimed that English has more economic value and that those who do not master the language would find it difficult to secure jobs.
This is because the language is more useful in learning about science and technology, he explained, which are not addressed as much in Bahasa Malaysia books.
Mahathir was also quick to stress that learning English would not make one forget their mother tongue.
Citing his own experience, he said he continued reading and writing in Bahasa Malaysia, despite being transferred to English-medium schools after studying in a Malay-medium school for two years.- Mkini