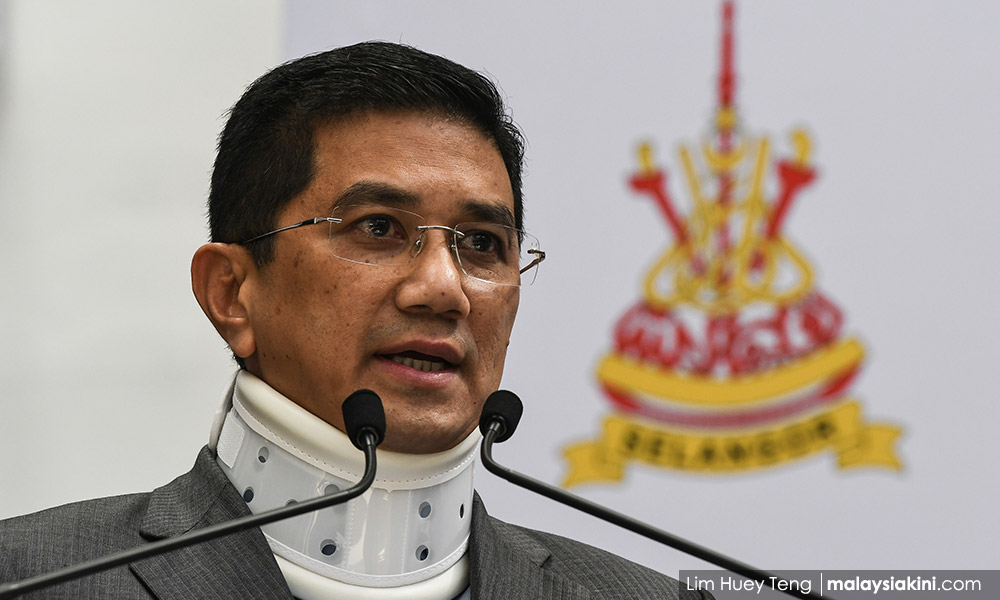 Selangor Menteri Besar Azmin Ali has welcomed the MACC to take any documents related to the Ijok land deal from his office.
In a video uploaded to Facebook last night, the Bukit Antarabangsa assemblyperson said he had no qualms if MACC wanted to take these documents from his office in its raid.
"There is no problem for MACC (to) raid my office to probe (the land deal) because the state government is open and has integrity," he said.
He claimed that the Selangor government only intended to save the settlers in Ijok instead of saving big companies.
It was previously reported that the state government had returned land in Ijok to two development companies which later sold it to a third party at the market price amounting to RM1.18 billion, while the compensation given to the settlers was only about RM420 million.
MACC has
denied
the speculation that the graft-buster raided the MB's office on Feb 21.
Training his guns at Selangor BN, Azmin said it was the previous state government that took away the land from the settlers by asking them to surrender their land titles.
In return, Azmin said the settlers were promised RM180,000 cash and a house worth RM180,000 by the developer.
"But they waited and waited, things could not be resolved until today," he said.

- Mkini