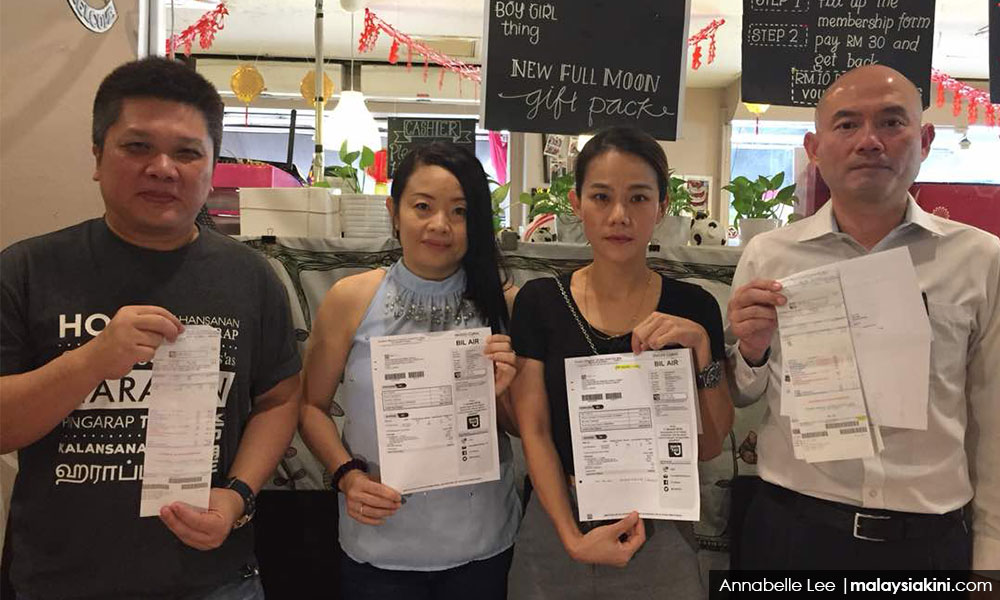 Business owners have complained of exorbitant and possibly incorrect water bills, some to the tune of 50 times higher than their bills from the previous month.
They have thus demanded answers from Selangor's water utility body, Air Selangor.
Joanne Yap has operated her car wash business in Kepong for the past 14 years, and was shocked when her December 2017-January 2018 water bill amounted to RM6,820.55 – almost 50 times the RM138 she paid last October.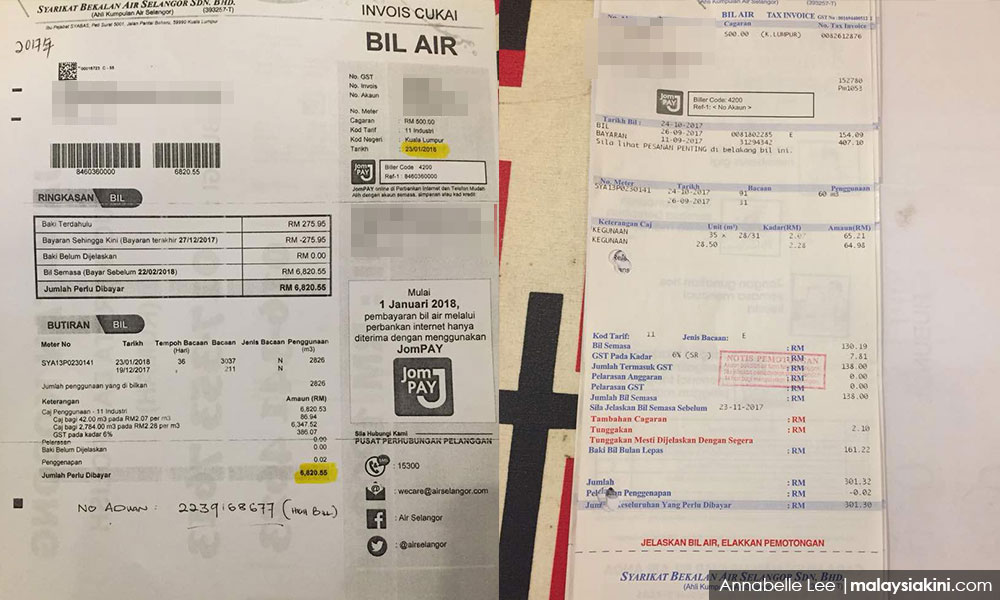 After taking her complaint to Air Selangor's Gombak district office, she was advised not to pay her bill until an investigation had been conducted into her complaint.
"I hope they won't terminate my water supply," Yap told a press conference organised by her local representative Segambut MP Lim Lip Eng today.
Bakery owner Carine Wong told the same press conference she was also worried about her business' water supply, after refusing to pay the RM8,236.50 she was billed last month.
Wong showed reporters that her November-December bill was a mere RM433.32.
"Air Selangor must explain why my bill is this amount... I am worried they will come and cut water to my bakery if I don't pay. I hope this will be settled," Wong said.
The deadline to pay both bills has lapsed.
Lim urged Air Selangor to release an official statement on this matter to explain to the public if there has been any miscalculation.
The DAP lawmaker also encouraged other potentially affected business owners to voice out their complaints.
"I urge other business operators to come forward if they have (similarly) exorbitant water bills.
"Be calm and don't pay the bill. Go to your (local) Air Selangor office or local representative for help," he said.
Malaysiakini is contacting Air Selangor for a response to this matter.- Mkini