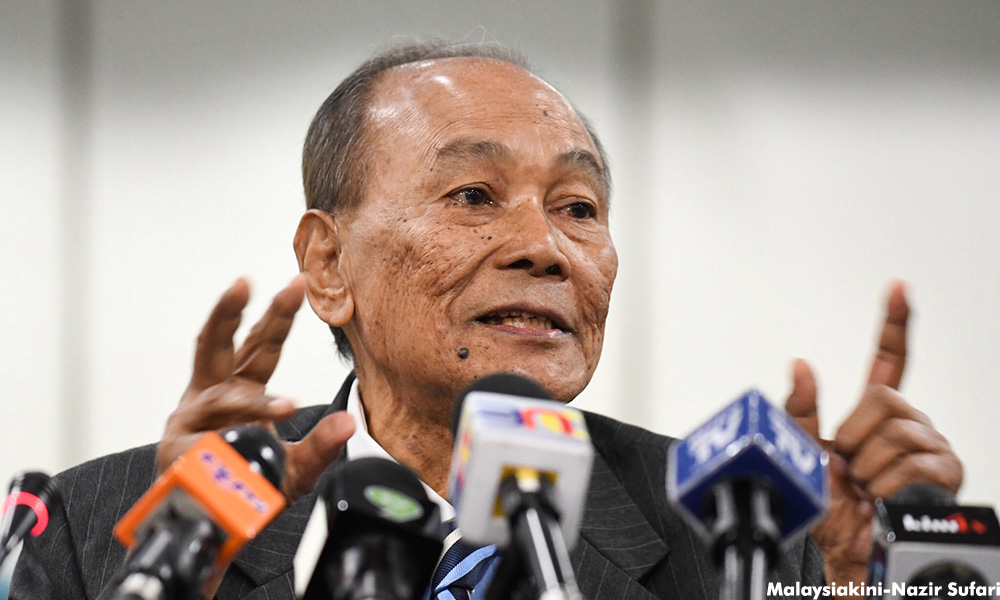 Former DAP vice-chairperson Tunku Abdul Aziz Tunku Ibrahim told the Kuala Lumpur High Court yesterday that he wrote nothing defamatory about Bersatu deputy president Mukhriz Mahathir in two articles from 2016 and 2017.
The contents of his articles were based on his observations and information he obtained from his sources, he said, adding that as a political observer and activist he is occasionally called on to give his views.
"I have also commented on 1MDB and other political issues in the past.
"I deny that what is written in the two articles are defamatory of Mukhriz beyond what is considered natural or innuendo, as there is nothing within that is defamatory, libellous or likely to result in him facing public scorn," he said before Justice Nordin Hassan.
"Any ordinary reader, when reading the material, would see it as an analysis over the secret pact between Lim Kit Siang and Dr Mahathir Mohamad regarding the post of prime minister and deputy prime minister.
"I explained in the articles that the pact was made secretly without the public's knowledge," he added.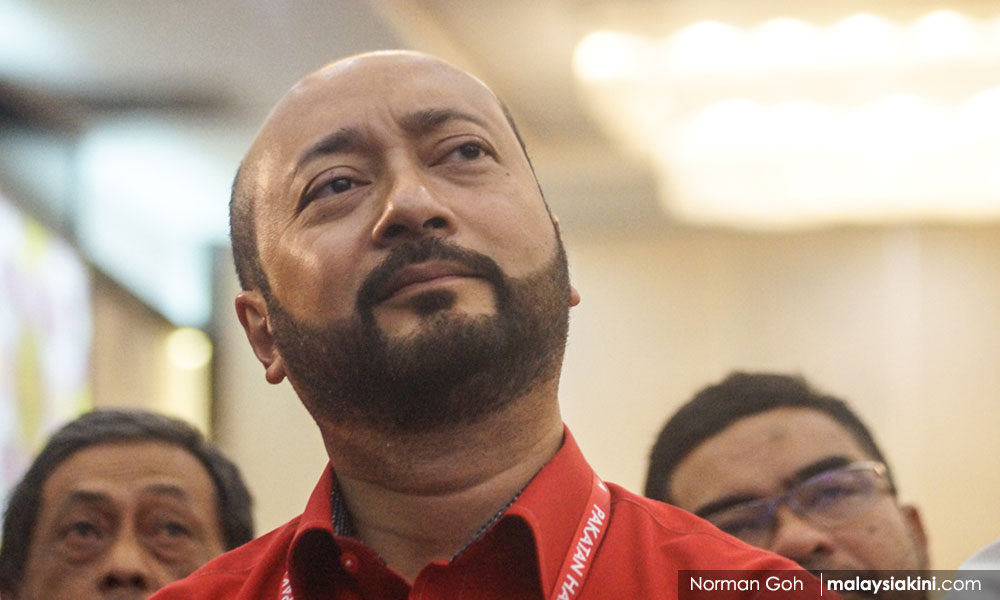 Tunku Aziz is being sued by Mukhriz (photo) for defamation over the two articles, which allege a "secret pact" to make DAP leader Lim Kit Siang deputy prime minister in exchange for Mukhriz being made prime minister should Harapan win in the 14th general election.
One of the articles, he explained, states that Lim was "playing politics" as a cover when the DAP leader later mooted the names of Harapan leaders Dr Wan Azizah Wan Ismail and Muhyiddin Yassin as possible deputy prime minister candidates.
"Hence, Mukhriz is not the subject matter of the first article...
"At that time (of writing), the question of who should hold the post of prime minister was big, and Mahathir had said in the past that he was worried if Lim becomes the prime minister," he testified in response to questions from his lawyer, to Jahabeerden Yunos.
There was a lot of uneasiness on the possibility of Lim becoming prime minister, he added, given that DAP holds the highest number of seats among opposition parties in Parliament.
Tunku Aziz also claimed that readers would gather that the articles, published on Dec 30, 2016 and Jan 3 last year, mostly pertained to Lim's alleged plan to become prime minister.
"The issue of Mukhriz being made prime minister was never the subject matter in the first statement.
"As a politician he should not be too sensitive with an analysis or opinion regarding the political development of the country. It is not meant to be relevant to the plaintiff," he said further.
Tunku Aziz explained that it was not his intention to defame or tarnish Mukhriz's reputation, and that the information was shared on the basis of public interest.
"The information was obtained from legitimate media sources where people questioned the sudden closeness of Lim and Mahathir. The opposition had not disclosed then of their plans of who is to be in cabinet.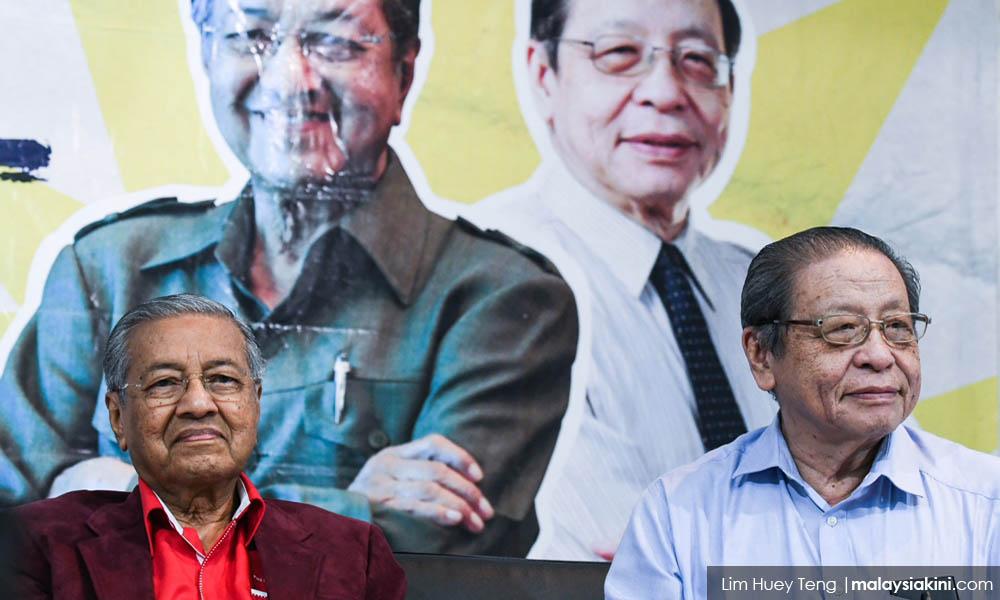 "Hence based on my sources and my reading and observation, I feel it is unfair for the people to vote not knowing the opposition's intention.
"Mahathir also said he has no problem if Lim becomes prime minister, which is a big contradiction to the views he once held," he said.
'Just an ordinary person'
Tunku Aziz maintained that he is just an ordinary person who has doubts over Pakatan Harapan's ability to protect Malaysians interests, especially since the coalition had not revealed their leadership lineup at the time, let alone their candidates for prime minister and deputy prime minister.
"Their silence in not wanting the public to know led to speculation among the people, especially Malay voters, whether the next prime minister would be a non-Malay and that it would be Lim."
He claimed that many Malaysians were similarly puzzled by the warm relationship between Lim and Mahathir, which he said raised suspicions on who would be prime minister and deputy should the opposition win in the polls.
He also refuted what Mukhriz alleged in his statement of claim, insisting that he never said Mukhriz was willing to do anything to realise his political ambition of becoming prime minister.
Mahathir had
testified
at the same trial yesterday that he never sued anyone for defamation, and that his intentions were visible through his actions.
Tunku Aziz is set to be cross-examined this Friday.- Mkini