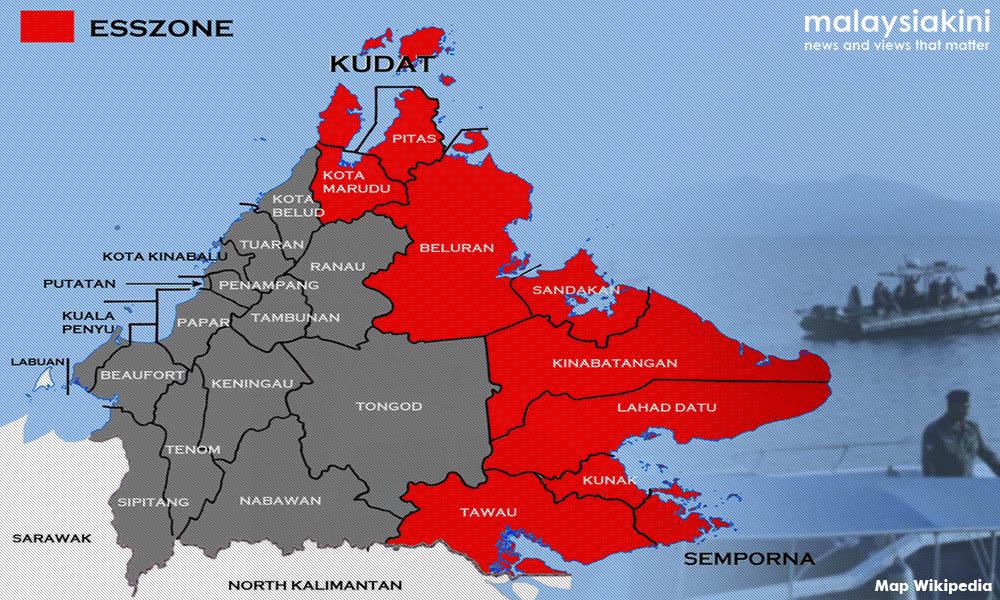 The three gunmen who were shot dead by police in a plantation area in Batu 2 Jalan Kalabakan-Keningau near Tawau yesterday were believed to be members of an organised crime group.
Eastern Sabah Security Command (Esscom) commander Hazani Ghazali said this was based on the tactical movements of the three suspects in the 3.20pm incident yesterday.
"We have yet to ascertain their identity or which organised crime group they belong to, but based on the firearms that were used, we believe they were from a well-trained group.
"We are also investigating if this group belongs to the same one which attempted to activate a Daesh cell in Sabah, as inspector-general of police had warned that Daesh intended to set up base in the state," he told a media conference here today.
Hazani said Esscom would seek the assistance of the internal police to identify the suspects.
"They are not in Esscom's wanted list," he said and believed their colleagues were still in the state.
He said they would also investigate how the weapons used by the suspects were brought into the state .
"The bullets seized in the incident are from various countries," he said.
In the shoot-out yesterday, police also seized a Kancil car, which had been reported missing in Kota Kinabalu, a revolver with four 3.8 live bullets, an M4 Colt 456 rifle with two bullets, a samurai sword, a black bag containing nine 3.8 live bullets and two packets, believed to contain drugs.
On another development, Hazani said road check points involving the police and the Armed Forces, would be implemented soon in Kalabakan, Tawau and Telupid.
- Bernama