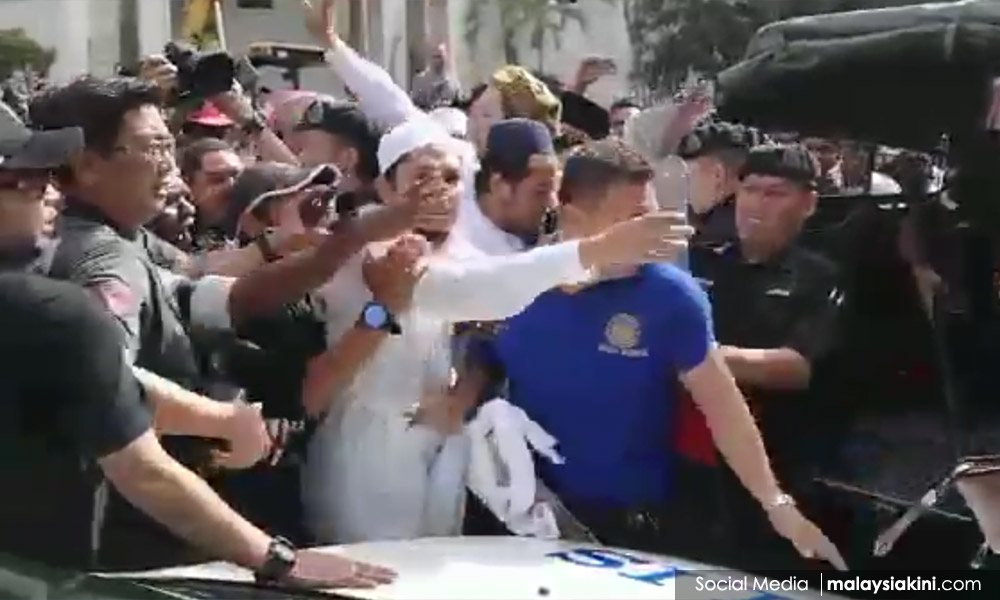 I was shocked and disgusted to hear of the incident outside the Federal Court in Kuching yesterday.
Archbishop of Kuching Archdiocese Simon Poh was
heckled
as he walked out of the Federal Court in Kuching after the delivery of a high-profile decision.
Earlier, the Federal Court ruled that four individuals who wanted to nullify their status as Muslims cannot do so through the civil courts, and must go to the Syariah Court.
The court has made a decision and all should respect the judgment.
Christian leaders in Sarawak were clearly disappointed, but as Poh had said, "The Catholic Church respected today's decision as it came from the apex court."
I have viewed
the video
of the incident as Poh was escorted out of the building, with groups behind him breaking into chants of "Allahuakbar" (God is great) and find the incident extremely disturbing.
One was even seen standing atop a police vehicle, urging others to continue the heckling against the archbishop.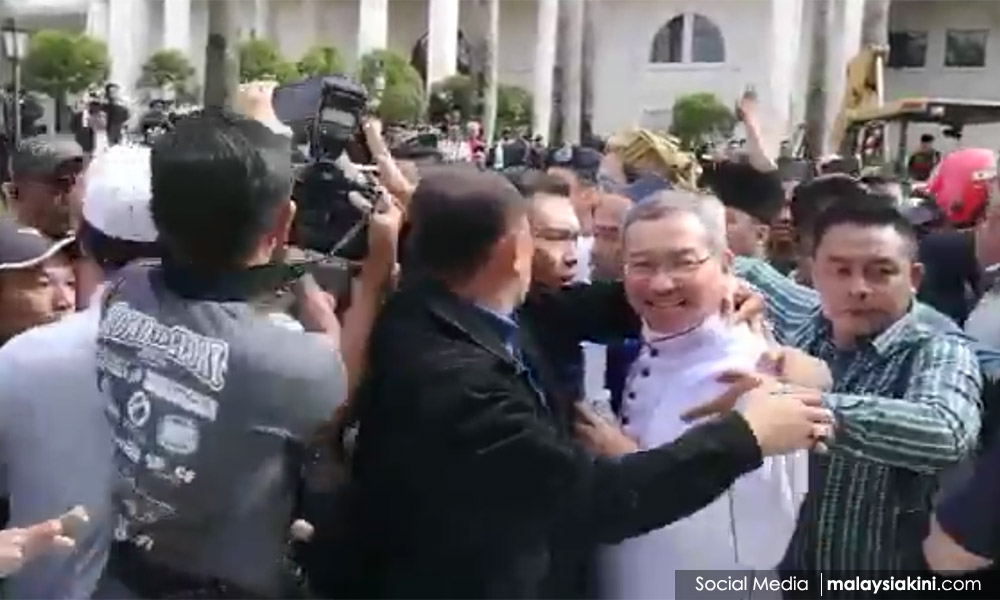 Although Poh later clarified that he was not attacked, but escorted out of the building to his waiting car by a group of Muslims and friends, it was clear that he was rattled.
I am very sad and greatly disappointed that this is happening in my beloved hometown of Kuching.
I am writing this not because I am a parishioner in the Kuching archdiocese, or because Poh is my archbishop, but as a Sarawakian patriot who detests such acts of defiance and violence in my homeland.
This shouldn't happen in Sarawak. I have often
stressed
that my state is one of the best examples of interreligious harmony and tranquillity, an example for the Peninsular to follow.
In Kuala Lumpur and elsewhere in the Peninsular, we have seen enough sickening religious extremism and bigotry.
The so-called religious leaders there have no qualms frequenting the streets venting their venomous rhetoric and exhorting their supporters to do the same.
No, we don't want this in Sarawak.
It is bad enough if yesterday's heckling of the archbishop is an isolated incident. But if nothing is done to stop this, it will only escalate.
The onus is now on the authorities, the police in particular, to conduct a thorough investigation into the incident and to identify the hecklers.
I call on the Sarawak police commissioner, Amer Awal, to personally look into the matter and to leave no stones unturned in his probe.
What I can say is that I am of the firm belief that the troublemakers are not from Kuching but outsiders. I find it hard to believe that the local community would incite violence against religious leaders of other faiths.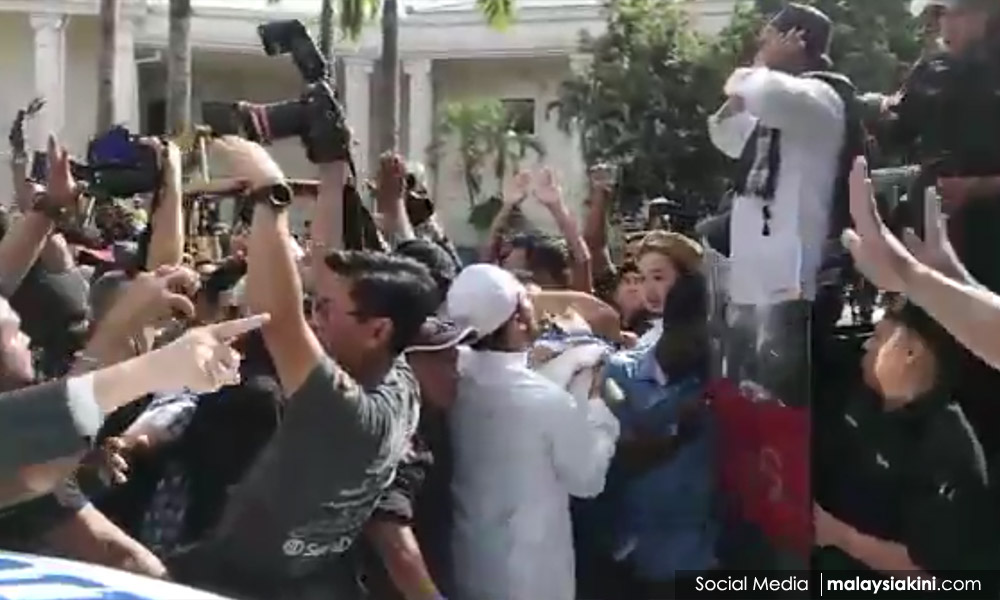 I understand our police chief, Amer Awal, is new to Sarawak. This is probably his first posting in the hornbill state. He would do well to quell the tide of religious extremism in Sarawak, if yesterday's incident is the sign of more to come.
Amer has to stop such an incident from happening again. The troublemakers must be punished accordingly and if they are outsiders, they must be immediately sent back from whence they came.
I would also urge my chief minister, Abang Johari Tun Openg, to ensure that yesterday's incident in Kuching remains a one-off.
Abang Johari must protect the peace-loving, decent, humble and God-fearing reputation of his community in Kuching.
As the chief minister, Abang Johari has the authority to deport the troublemakers from Sarawak if they were indeed "outsiders." And were he to wield this power, all of Sarawak would surely back him.
Even Poh would want Abang Johari to act as he said: "Let us not allow emotions to overcome everything, and I am sure the state authority (including) the chief minister is watching."
We trust that the chief minister and police commissioner have it in them to do the right thing. There is simply no place in Sarawak for religious extremism and bigotry.
Abang Johari and Amer, the ball is now at your feet.
---
FRANCIS PAUL SIAH heads the Movement for Change, Sarawak (MoCS) and can be reached at sirsiah@gmail.com.- Mkini