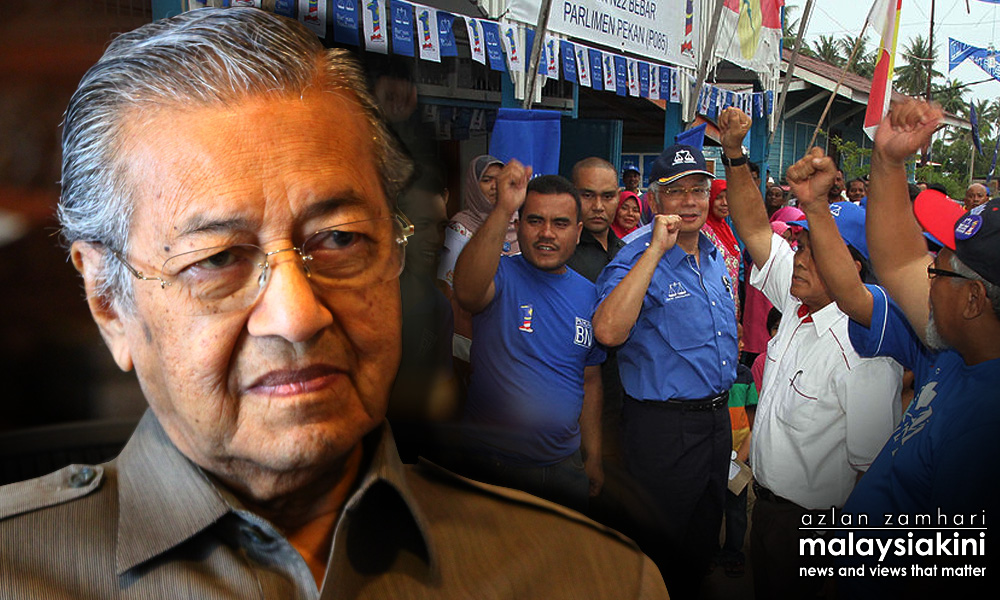 Dr Mahathir Mohamad says his visit to Pekan later today is meant to convince the people there not to vote for their incumbent MP, Prime Minister Najib Abdul Razak.
"I know Najib is from Pekan, he is a local, but if a local does wrong things he should be rejected," the Pakatan Harapan chairperson said at a press conference in Kuantan today.
Mahathir will be visiting the Chini area in Pekan later today, and will first meet the local Orang Asli community before holding a ceramah at Felda Chini.
Asked if he is visiting Pekan in retaliation for Najib's visit to Langkawi two weeks ago, Mahathir replied in the affirmative.
"I want to go all over Malaysia, but I want to focus on Pekan because I see Najib focusing on Langkawi," he said.
However, he said Harapan had yet to decide on a candidate to go against Najib.

-Mkini