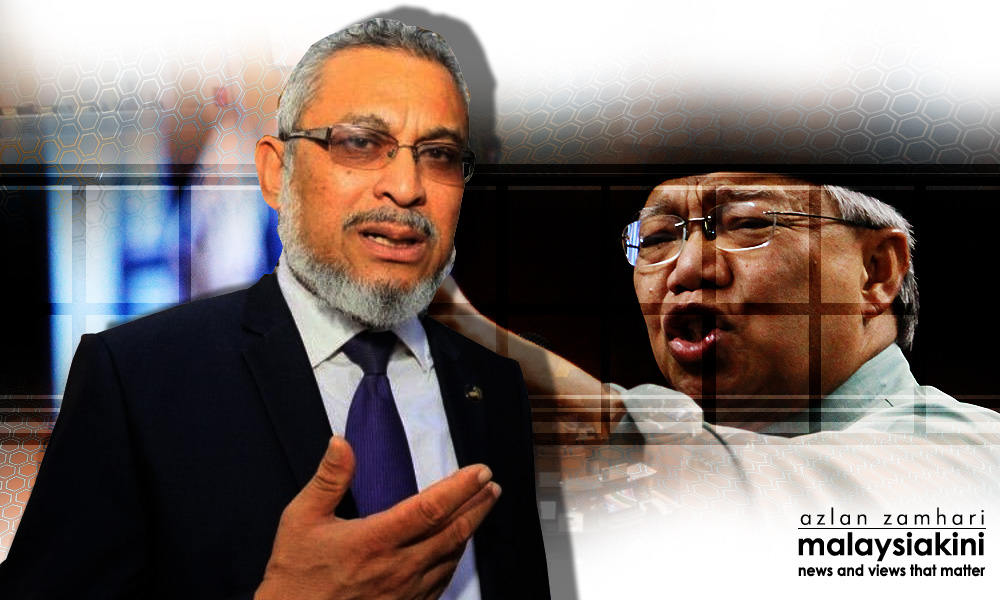 The Court of Appeal today set aside the High Court's order that Hassan Mohamed Ali pay RM200,000 in damages to Shah Alam member of Parliament Khalid Abdul Samad for defamation.
A three-man bench comprising Justices Tengku Maimun Tuan Mat, Mary Lim Thiam Suan and Zabariah Mohd Yusof allowed Hassan's appeal for the case to be remitted back to the High Court for a retrial before another High Court judge.
In her decision, Tengku Maimun allowed Hassan's appeal to reinstate his statement of defence which was struck out by the High Court on Dec 16, 2016.
She also allowed his appeal to set aside the High Court's decision in ordering him to pay RM200,000 in damages to Khalid.
Tengku Maimun set March 6 for the matter to be mentioned in the High Court.
On Jan 25, last year, the High Court allowed Khalid's lawsuit and ordered Hassan to pay him (Khalid) RM200,000 in damages for defaming him regarding the sale of liquor, gaming centres and massage parlours in Selangor.
Khalid, now Amanah committee member, sued Hassan, who was then a Selangor state government executive councillor, alleging that he (Hassan) had uttered defamatory words in his speech at Dewan Rukun Tetangga hall, Seksyen 17, Shah Alam in 2012.
He claimed a video containing the speech was edited and uploaded to the YouTube social media site that could be accessed openly by the public and that the words allegedly uttered by Hassan were unfounded, not true and slanderous, which affected his reputation, image and good name when he was then the PAS Central Committee member.
Hassan who was former Selangor Pas commissioner, in his statement of defence, claimed the words that he said was a common phenomenon in the political scenario in Malaysia, namely the parties criticising each other for the sake of their own political interests.
On Dec 16, 2016, the High Court struck out Hassan's statement of defence after finding that he failed to comply with the filing instructions for trial.
After the verdict, Khalid's counsel Muhammad Faiz Fadzil told reporters that the trial had proceeded without Hassan's defence being considered.
Lawyer Hasnal Rezua Merican represented Hassan.
-- Bernama