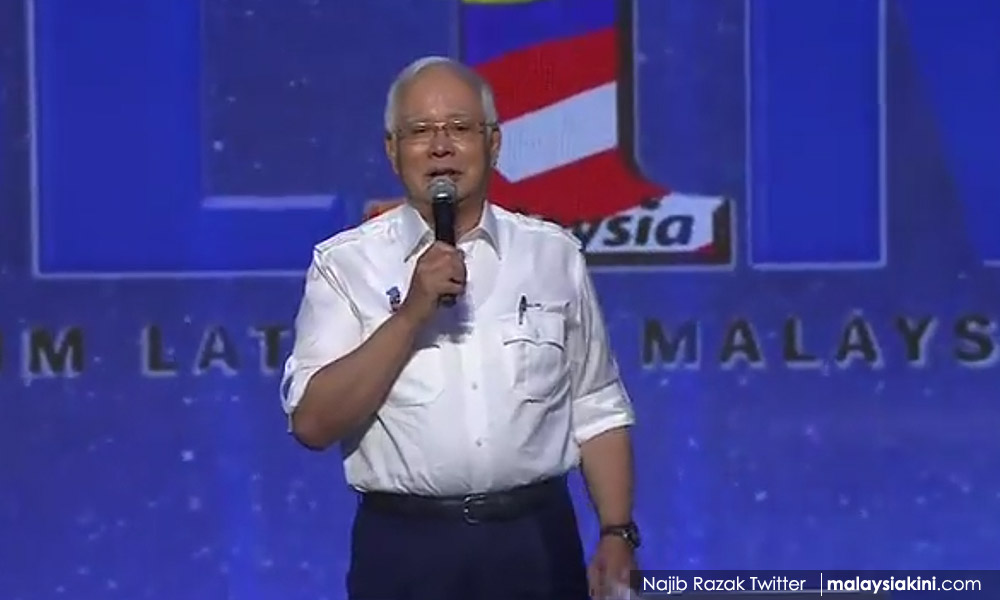 Najib Abdul Razak said Malaysia will continue to welcome Chinese investment, describing China's business community as one of the partners in building the high-income and high-skills Malaysia of the future.
The Prime Minister said he made no apology for saying that.
"For it would be foolish and bad for the Malaysian people if we were to spurn the hand of friendship – a hand that Malaysia, under my father Tun Razak, first offered to China in 1974, making history by being the first Asean member state to establish diplomatic relations with China," he said.
Speaking at the Malaysia-China Bilateral Cooperation Lunar New Year luncheon in Kuala Lumpur today, he said: "We will continue to welcome you, and let me assure you that your investments here will be well protected under Malaysia's well-established legal system and government."
The government was right then, and it was right to welcome Chinese investment now, he said at the event organised by the Malaysia-China Business Council (MCBC), of which he is the patron.
Najib cited the example of some 4,000 new jobs being created by Alliance Steel at the Malaysia-China Kuantan Industrial Park, with a previous announcement that 70 percent of them would be for Malaysian citizens.
In attendance were International Trade and Industry Minister Mustapa Mohamed, Chinese Ambassador to Malaysia Bai Tian (photo) and MCBC chairman Ong Ka Ting.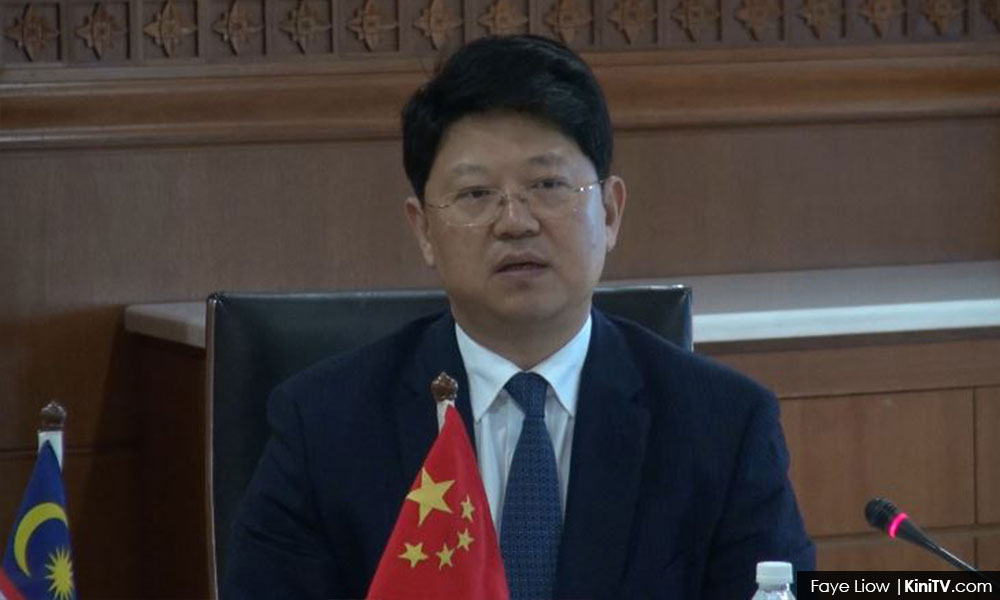 "So let us be absolutely clear that this government more than welcomes this partnership and our strong bonds of friendship. We cherish it. Because we know that it's good for Chinese firms and investors, and it's good for the Malaysian people," the prime minister said.
This, he said, was in keeping with Malaysia's history as a seafaring, trading nation, open to the world and steadfast in its belief that it was building relationships rather than closing the door in the face of its friends, that would bring prosperity to all.
Expressing how happy he was to see a large number of Chinese entrepreneurs at the luncheon, Najib said: "Let us thank you for your continuous and active investment in Malaysia over the past years."
The prime minister said instances of fruitful cooperation and enhanced people-to-people linkages could be seen in areas such as education and tourism, with 1.89 million Chinese tourists visiting Malaysia between January and October last year.
"Likewise, China is a popular destination not only for Malaysian Chinese but also Malays, as more Muslim-friendly facilities have been set up," he said, adding that Malaysia would reap huge opportunities from China's Belt and Road Initiative which could potentially be the world's largest platform for economic cooperation.
Najib told the gathering that it was unfortunate that a former Malaysian leader wished to undermine that relationship.
"Whenever Chinese investment comes up, he accuses this government of selling Malaysia's sovereignty to China. On that basis, did we sell our sovereignty to Japan during his time in power?
"As it happens, it's still the case that we have had more investment from Japan than from China and Hong Kong in the long run. But as far as I can tell, we're still a sovereign nation," the PM said.
In fact, he said, Malaysian investment in China used to be bigger than Chinese investment in Malaysia but it did not mean that Malaysia was buying Chinese sovereignty.
"Of course not. This is simple economic illiteracy – anyone who says this truly has no knowledge of how economics works. It's scaremongering for selfish political gain," Najib said.
Najib pointed out that Malaysia welcomed investment whether it was from China, Japan, India, Saudi Arabia or any of the many countries with which it had friendly relations.
He listed companies from China, Japan, the United States and France that had established or were relocating their regional offices to Kuala Lumpur.
Najib told his audience about the partnership MoU inked with the SK Group, a Fortune 100 company and the second largest conglomerate by market capitalisation in South Korea, and the announcement by a Swiss firm that it was going to invest RM12 billion in a new plant in Pahang.
"The point is that we're an investment-friendly and business-friendly government, and this has real consequences and tangible benefits for Malaysia.
"It is one of the reasons why since 2009 we've been able to deliver 2.26 million new jobs, low inflation and unemployment, and years of healthy economic growth," he said.
- Bernama